The King's 6th Finger by Jolby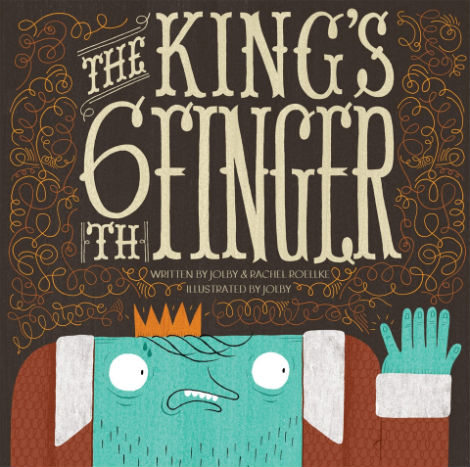 Portland based design and illustration duo Josh Kenyon and Colby Nichols, better known as Jolby, have published a new children's book titled The King's 6th Finger. A collaborative effort between Jolby and Rachel Roellke, the book revolves around King Mortimer and his obsessive compulsion around the number five. Everything in his kingdom revolves around this cardinal number, until the day he grows a 6th finger. His world is then turned upside down, and he is left decide the fate of not only his finger, but his kingdom.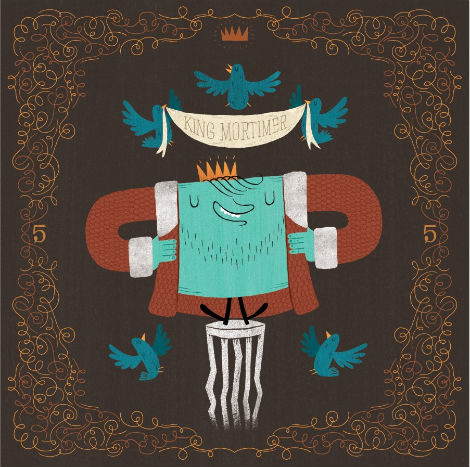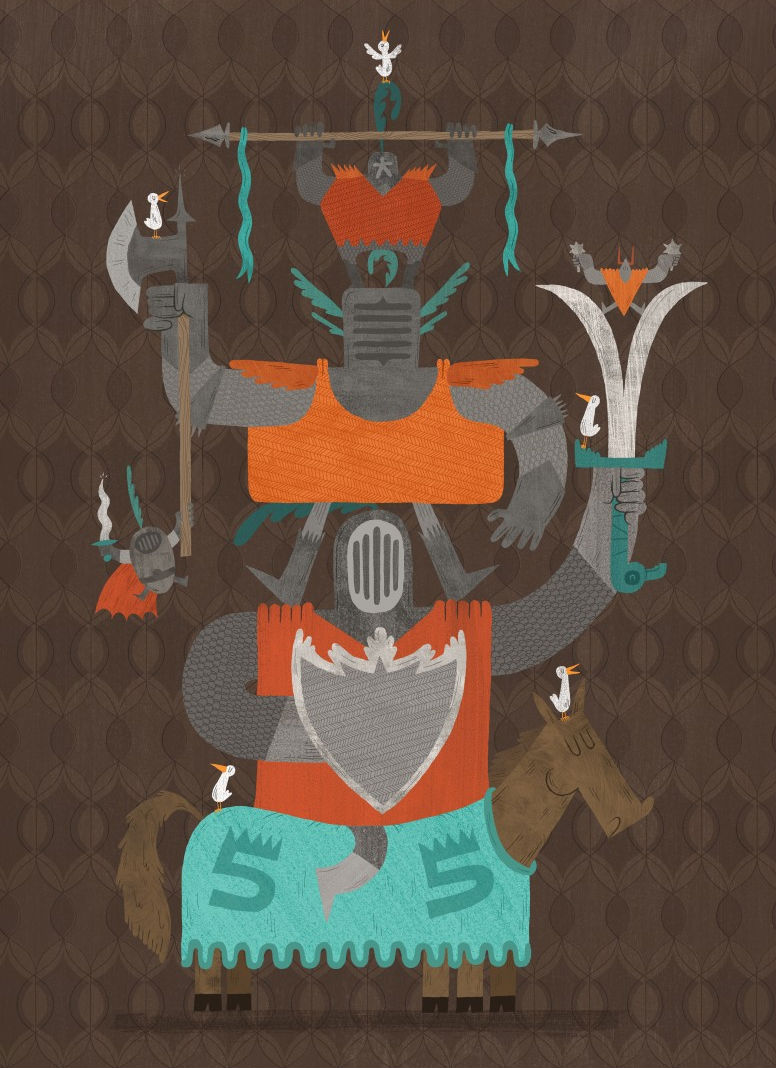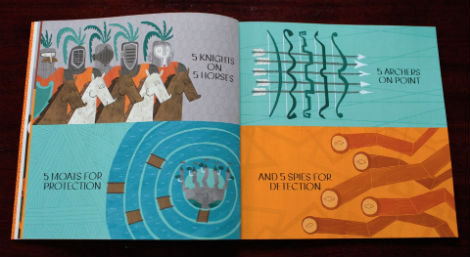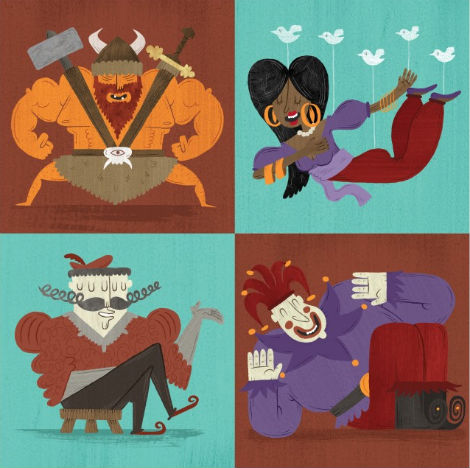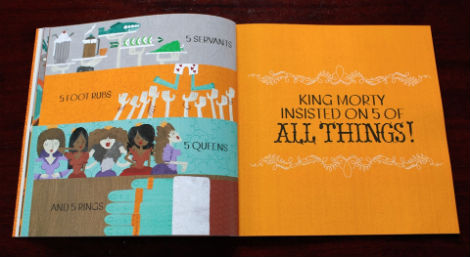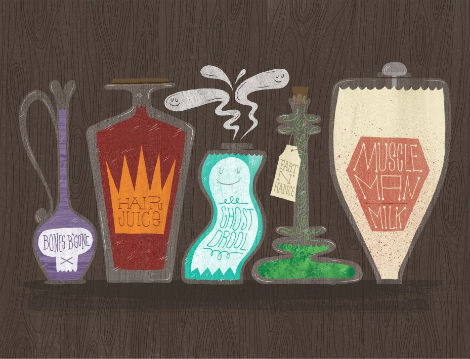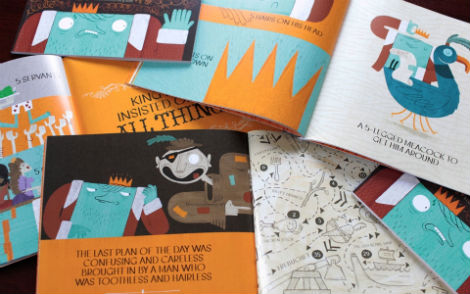 The King's 6th Finger is a 46-page 10″x10″ large soft cover book with tons of colorful and whimsical illustrations. Copies are available for purchase at Jolby's etsy store. If you happen to be in or around the Portland area this weekend, be sure to stop by a special art show featuring a reading of the book, as well as original drawings and sketches from the book. Details may be found at the event's facebook invite.
—–
Also worth viewing:
Sasha Barr Interview
Neither Fish Nor Fowl (Jim Datz) Interview
Enjoy these nibbles and goodies? Sign up for our tasty free grain edit RSS feed.
—–

Share on Facebook
02.25.11 in Product Reviews by Grace Danico
Share on Facebook