Wim Crouwel 'in his own words' by Toon Lauwen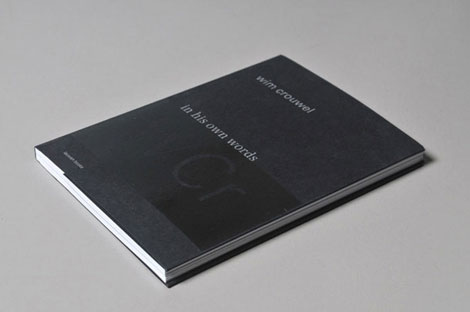 Here's another book to add to the holiday wish list. Lauwen Books recently released Wim Crouwel 'in his own words', a selection of lectures and articles delivered by Wim Crouwel between 1973 and 2006. Considering Wim's long and established history with design, I'm sure it's a fascinating read full of inspiring stories and valuable insights. The book is currently sold out at typotheque, but it appears copies are still available directly through the publisher as well as Nijhof & Lee.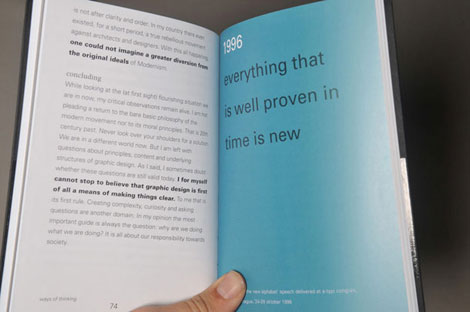 ——————–
Also worth viewing:
Wim Crouwel Archive
6th Biennale of Graphic Design Brno 1974
Stedelijk Museum Poster design – Wim Crouwel

Not signed up for the Grain Edit RSS Feed yet? Give it a try. Its free and yummy.
——————–

Share on Facebook
TagsBooks, netherlands, Wim-crouwel
11.22.10 in Found design by Dave
Share on Facebook