enormouschampion Studio Visit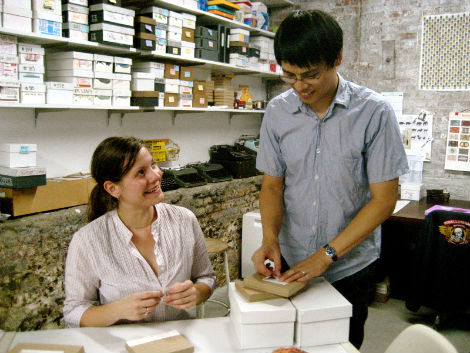 This past weekend, I had the privilege of visiting Jordan Provost and Jason Wong, the dynamite duo behind Brooklyn based stationery and gift line enormouschampion. Their incredible collection of letterpressed cards, screenprinted cloth, and wooden goods features images of animals, love, and nature, as well as bold type. In this studio visit, Jordan and Jason show us some of their favorite things and offer a couple of handy hints on organizing and collecting.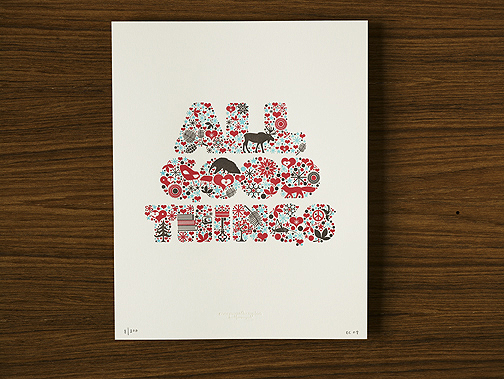 Where did the name enormouschampion come from?
It was upon completing the first project we worked on together. We were asked how we wanted to be credited and neither of us wanted our individual names, because it was such a collective effort. The two words were spoken together and everyone agreed it was the perfect name for us… from then on, it stuck.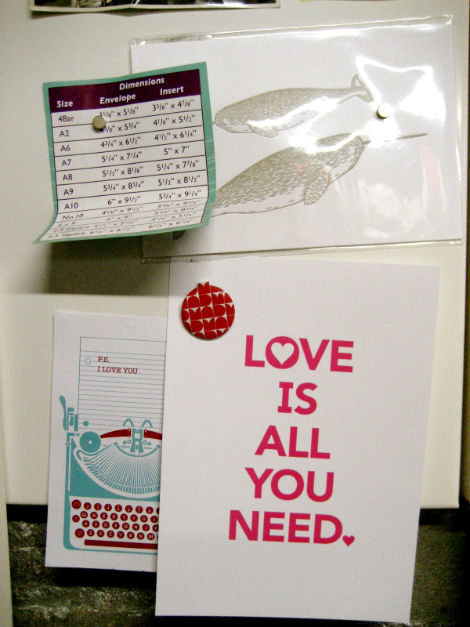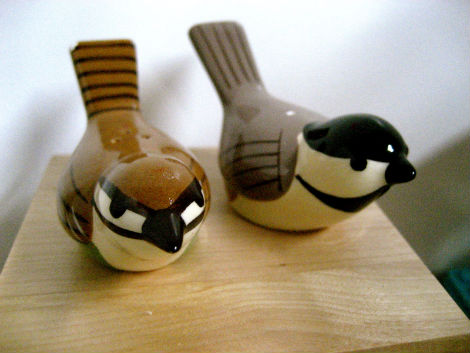 What's it like working with your significant other? Do you ever get tired of working with each other?
It's good for the most part, but we have to try really hard to separate the work day with the home life…sometimes we get caught up with a lot of work talk and not enough board game playing time.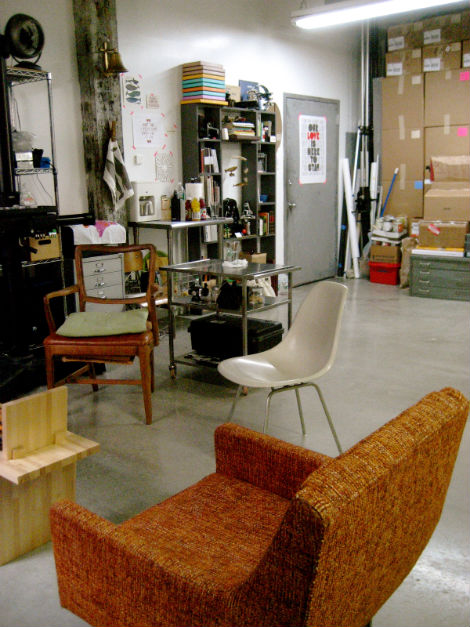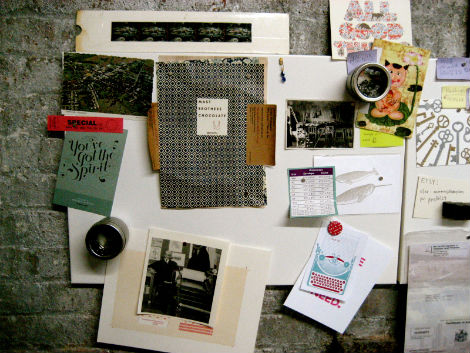 How long have you had your studio?
We made the leap to get a studio in the summer of 2009. Prior to that, we were operating out of our home and even though our cats enjoyed the playground of boxes, it wasn't a mentally healthy environment for us humans to live in.
What do you like most about your space and the neighborhood?
We're in an awesome building that has some other creative folks, and although our studio is separated from the others in the building, we occasionally exchange high-fives by the mailboxes. We also love that the studio building is a green building, with solar power, salvaged lighting, sinks, and other materials as well as radiant heating, etc… It is walking distance from our home and in between the two are some great spots to stop for coffee, burgers or beer.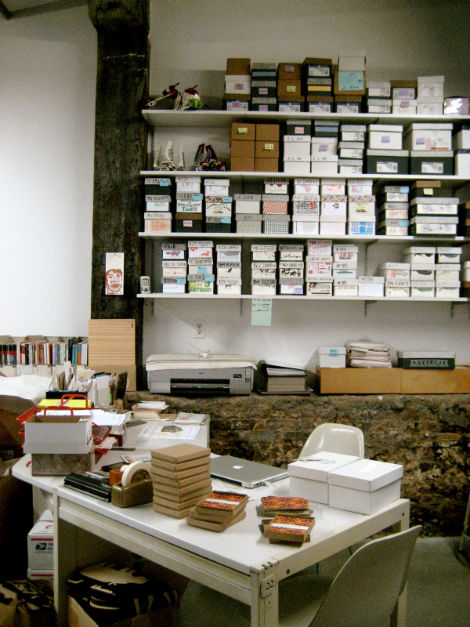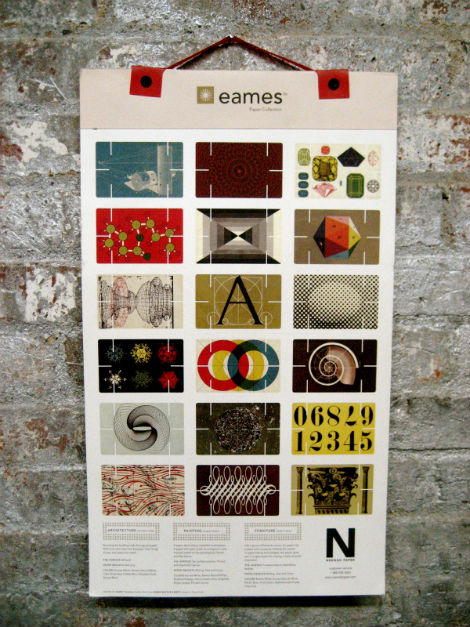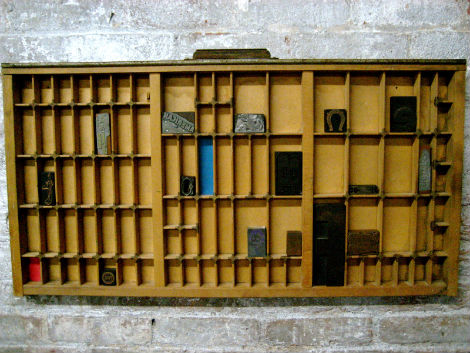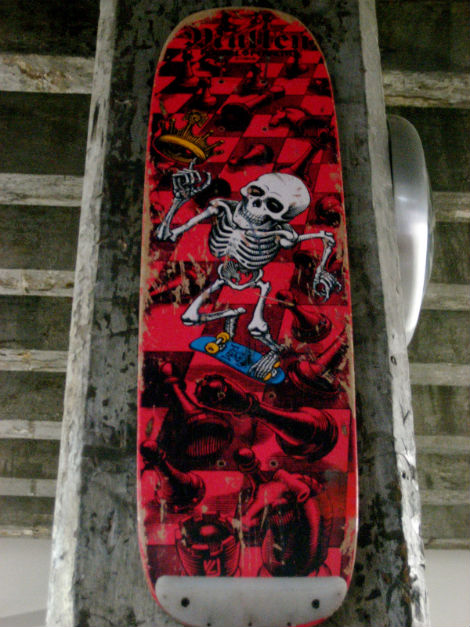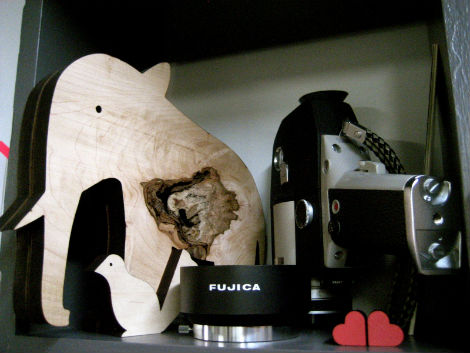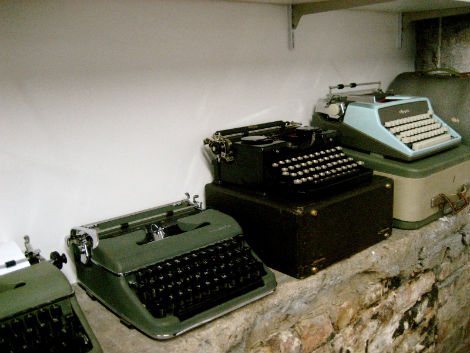 What are some of your favorite objects in the studio?
Jason: I would have to say, I like seeing my old skateboard decks on the column when I come in. It reminds me of the time when my bones were a little stronger, or when I didn't have a fear of breaking them. I also like being surrounded by the things we make next to the random things we've collected whether they be an old schooner bell or a LEGO set.
Jordan: Cameras (which I use), the collection of typewriters (which I don't), and issues of Vogue Living Australia as eye candy.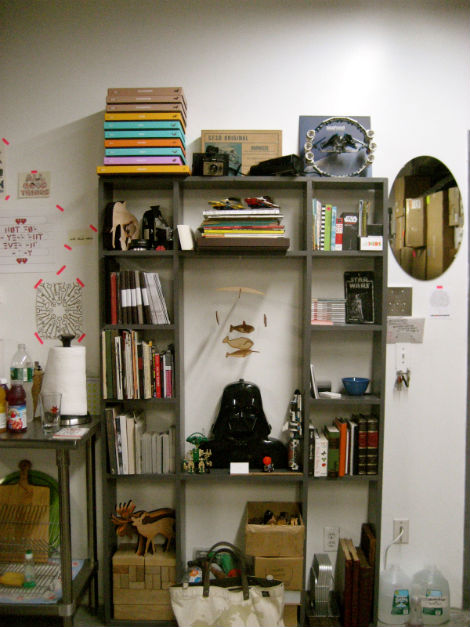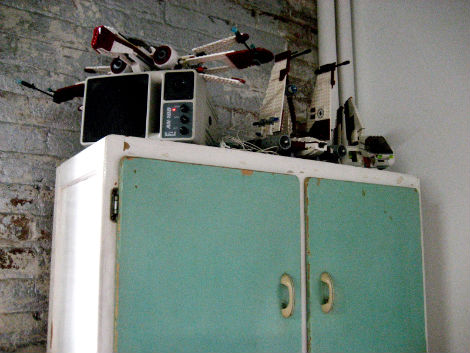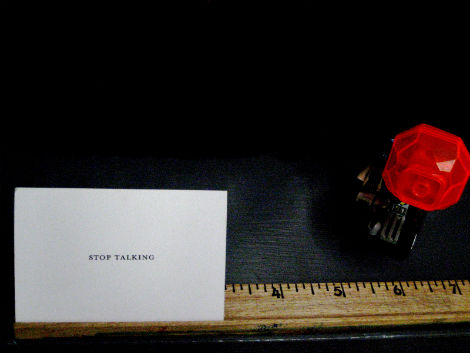 Jason – I noticed you have quite the collection of LEGO sets. Could you tell us more about them? How long have you been collecting them and what's your favorite piece?
I've been a life long enthusiast of the bricks… the ones at the studio are the sets that Jordan is more indifferent to versus the ones at home. My favorites would have to be 2 sets at home from the classic space theme from when I was a kid. They were the first "proper" sets that were given to me after years of envy of my older brother and sister's many Lego sets. I have the original boxes and instructions to them as if it were still the day after my 7th birthday.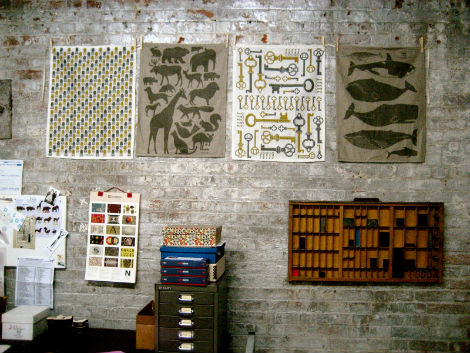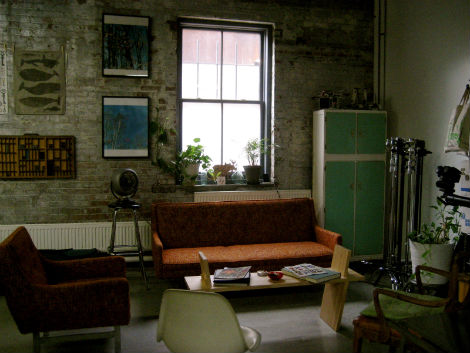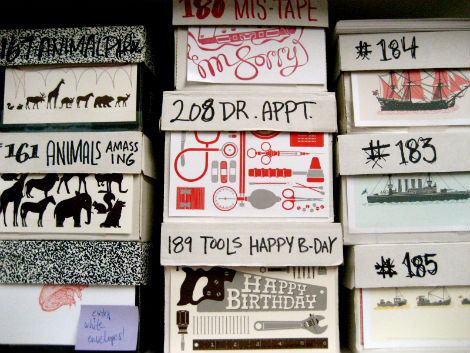 You both have quite the collection of skateboards, stickers, books, and mid-century furniture. How long has it taken to acquire your collection? Do you have any tips on organizing and collecting?
Both of us are slightly obsessive thing finders and we've always been…that was one of the attractive aspects we saw in one another when we first met. Lately, we've tried to limit our flea market outings because of space restrictions; but, we do sometimes surprise the household with a can't live without type of object.
Tips on organizing: get a studio or country house to keep most of it where you can actually see it and appreciate it versus having stuff in a box that can't be enjoyed.
As for collecting, only acquire things that you love. Being surrounded by stuff that you don't care about is about as much fun as having friends you don't like.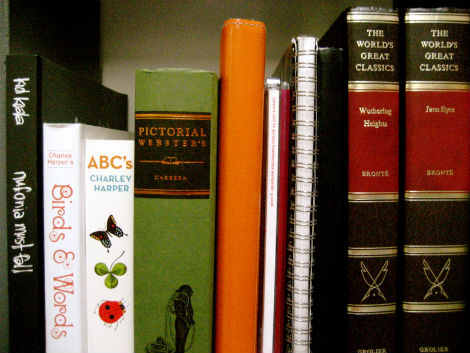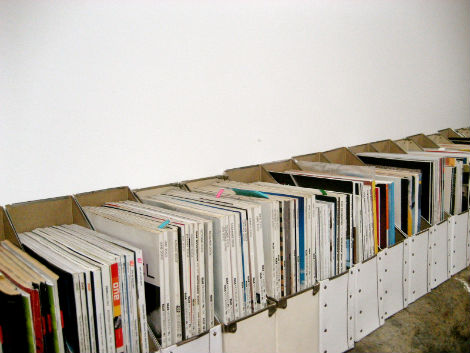 What are some of your favorite books?
Jason: From a design standpoint, my favorites would have to be Erik Nitsche's Dynamic America and Herbert Bayer's Geographic Atlas. For just the random coffee table sitting I can always immerse myself in Aaron Rose's Dysfunctional or the LEGO Collector's Guide which documents every LEGO set for the last 50 years.
Jordan:  My favorite photo books are Robert Frank's The Americans,  and William Klein's New York 1954.55. My favorite novel is Carson McCuller's The Heart is a Lonely Hunter.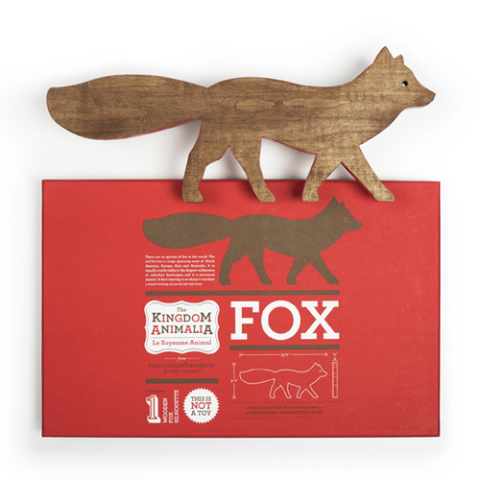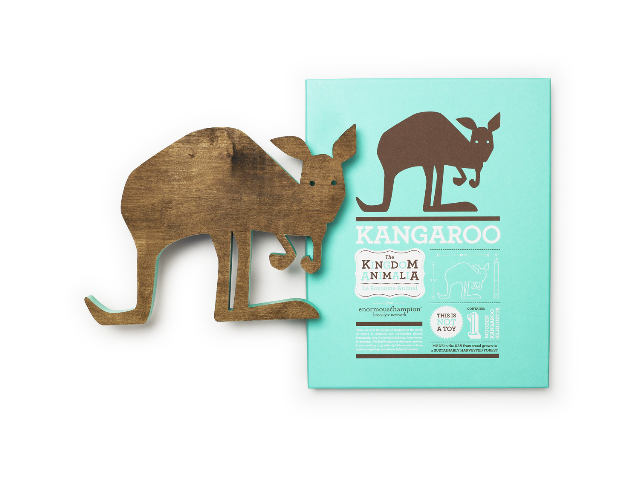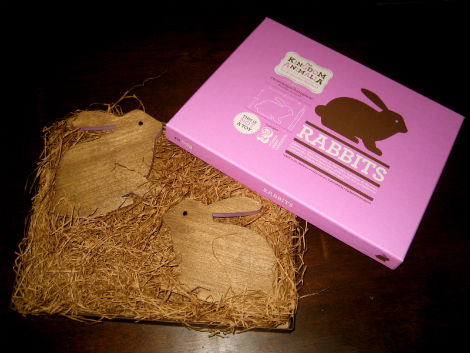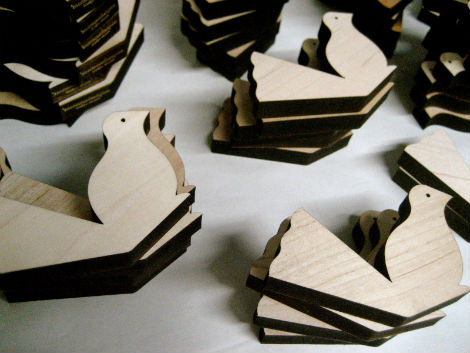 What inspired you to create your series of wooden animals titled The Kingdom Animalia? Do you have a favorite animal?
They were originally our table indicators from our wedding. Instead of numbers, guests were given an animal to find at tables.
Jason: My favorite would have to be the bird for 2 reasons: it was the first one drawn for the table we sat at during the wedding and it's the most stylized of the bunch.
Jordan: The kangaroo, because it is the only one with 2 eyes, looking at me, and because of my Australian roots.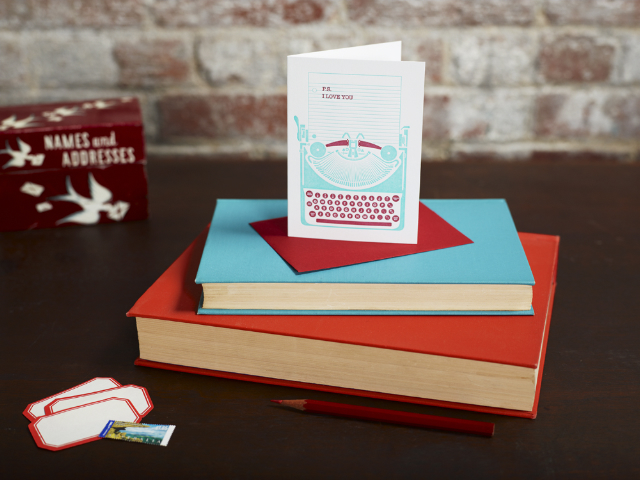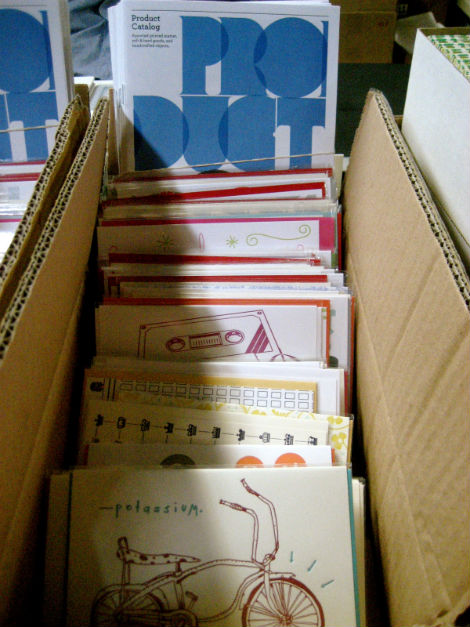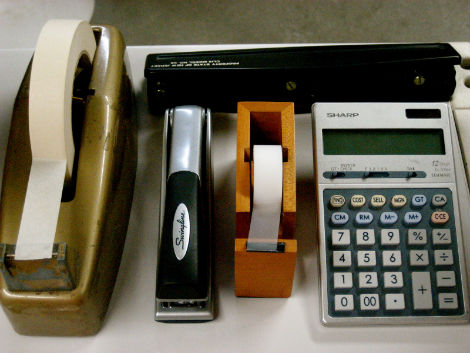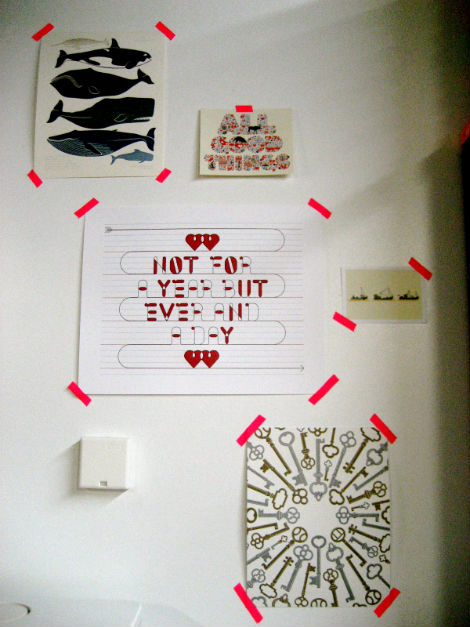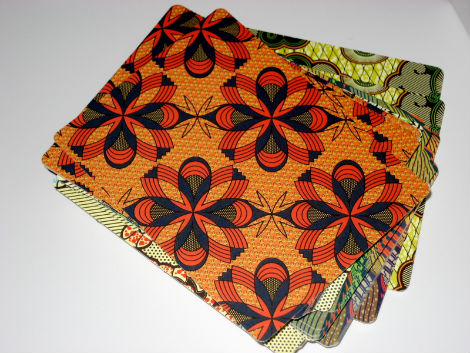 Who or what are your biggest influences?
Jason: My biggest influence would have to be my mom. She's been through a great deal and put a lot of hard work into life. Whenever I find myself overwhelmed, I think of how she might've dealt with a situation. I'm also grateful that she taught me to be organized with my things when I was younger, retaining the package and inserts that i can appreciate now and keep them as ephemera or reference materials.
Jordan:  I'm not sure how this will come across, but seriously, my biggest influence is my interest and love of cultures. One of my undergraduate degrees was in Cultural Anthropology, and from that study, I garnered a real appreciation and constant curiosity for differences in people. It affects how I interact with the world around me, and influences just about every aspect of my personal preferences.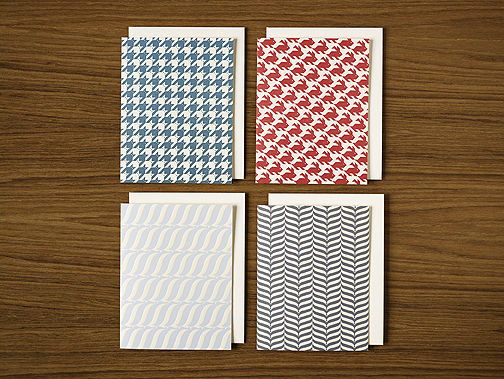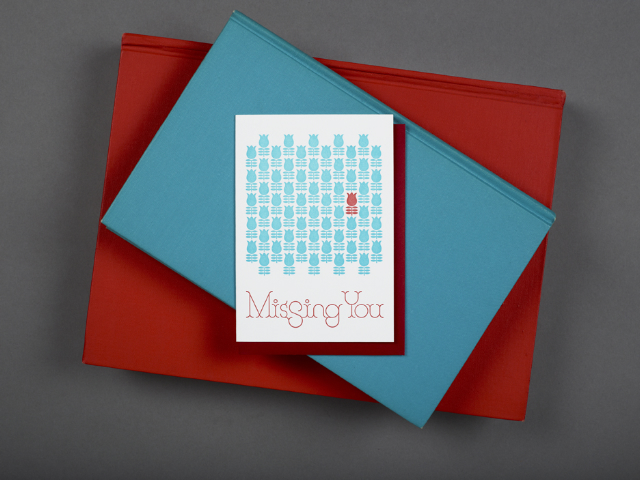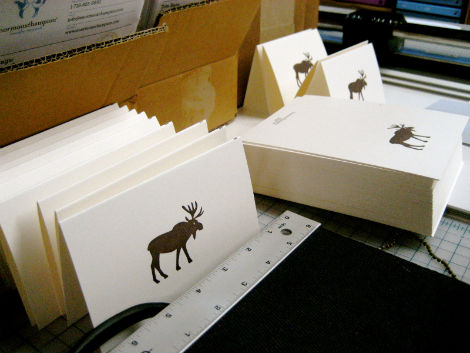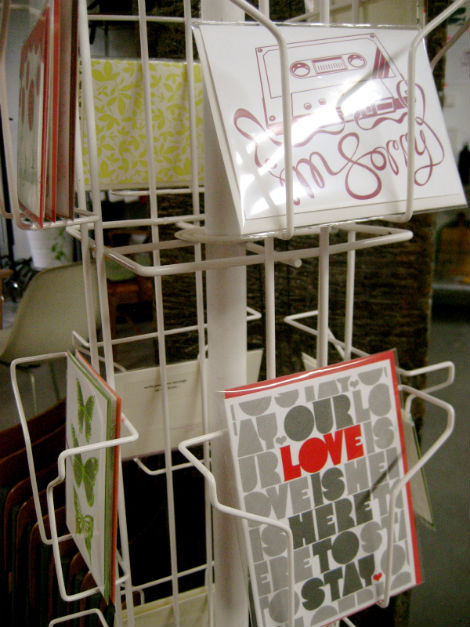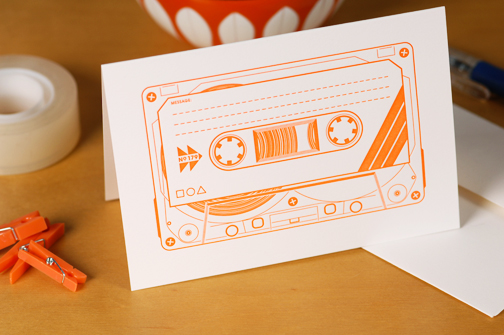 What are you currently working on? Anything fun and exciting you'd like to share?
We made a prototype of a whale mobile that we're in the process of fabricating. We're also working on a couple of projects with Chronicle Books as well as some exclusive items with a few shops we sell to.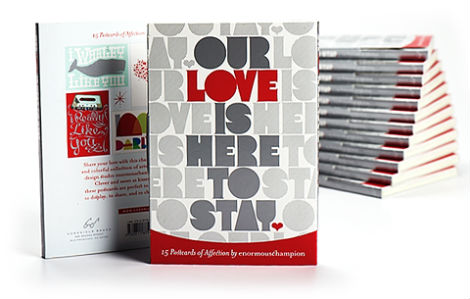 Thanks so much to Jordan and Jason for letting us visit their awesome studio. To see more of their work, visit their website and store. Also be sure to pick up their new line of postcards titled Our Love: 15 Postcards of Affection.
—–
Like what you see? You may also dig Josh Brill Studio Visit.
Enjoy reading this interview? Please leave a note in the comments and consider signing up for our tasty free grain edit RSS feed.

Share on Facebook
Tagscontemporary, graphic-design, Illustration, letterpress, studio visit, studios, Typography, USA
08.24.10 in Features by Grace Danico
Share on Facebook