Pigeon Post: Valentines Series I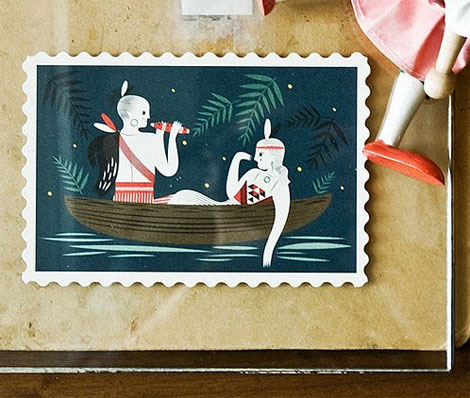 Keith-yin Sun and Judi Chan of Pigeon Post have created a wonderful set of postcards celebrating timeless stories of undying love from around the globe. Inspired by myths and folklore, the set consists of six beautifully designed cards in the shape of a stamp, honoring the tradition of sending mail. This particular postcard depicts Hinemoa & Tutanekai from Aotearoa (New Zealand).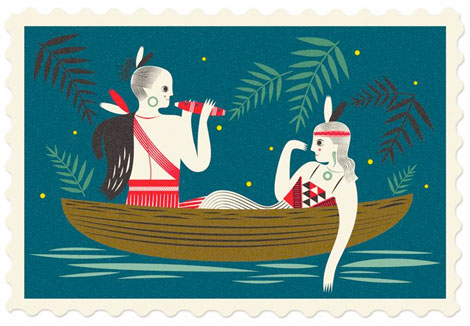 Hinemoa & Tutanekai (detail)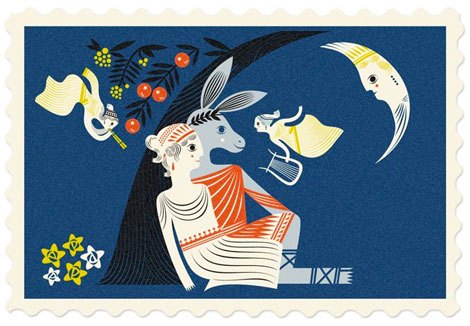 A Midsummer Night's Dream — English / Greek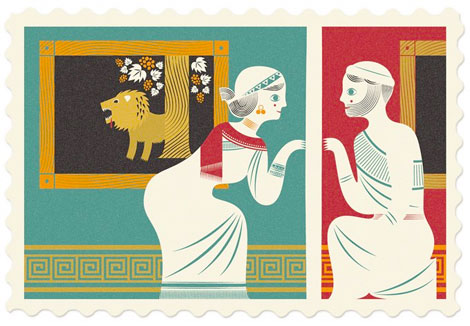 Pyramus and Thisbe — Greek / Babylonian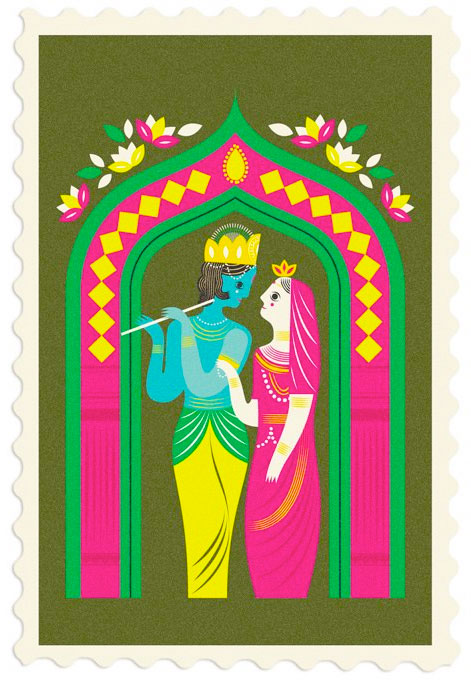 Radha & Krishna  — Hindu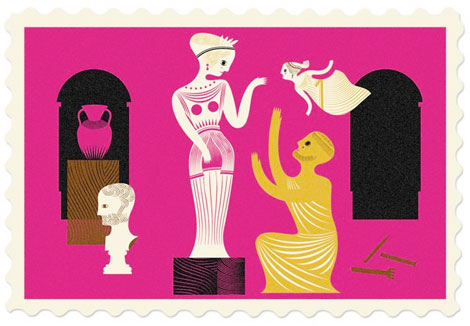 Pygmalion & Galatea — Greek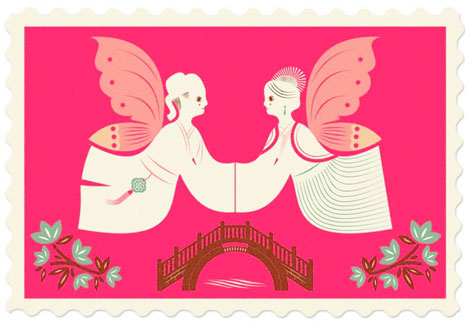 The Butterfly Lovers — Chinese
These postcards are perfect to send to that special someone for Valentine's Day, or any day rather. Visit Pigeon Post's website and store to have a better look and purchase these lovely gems.

Share on Facebook
TagsCanada, contemporary, Illustration, postcards
02.08.10 in Found design by Grace Danico
Share on Facebook