Meg Hunt Illustration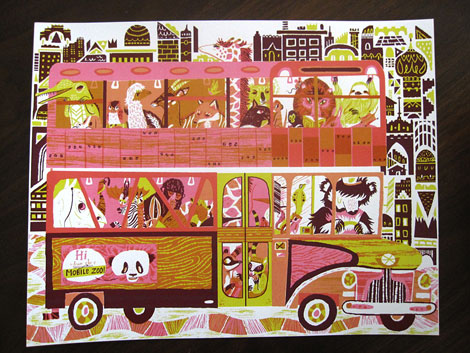 Step aside Partridge Family, there's a new bus in town!
This four-color print, by the wonderful Phoenix based illustrator Meg Hunt, incorporates a few of my favorite things: animals, transportation, and lots of patterns! This mobile zoo accounts for a lot of animals, including a llama, zebra, long necked giraffe, and even a tiny little quail. I really love the juxtaposition of wood grain patterned bus against the intricately patterned road and buildings, and the color scheme makes me want some bubble gum. Fun!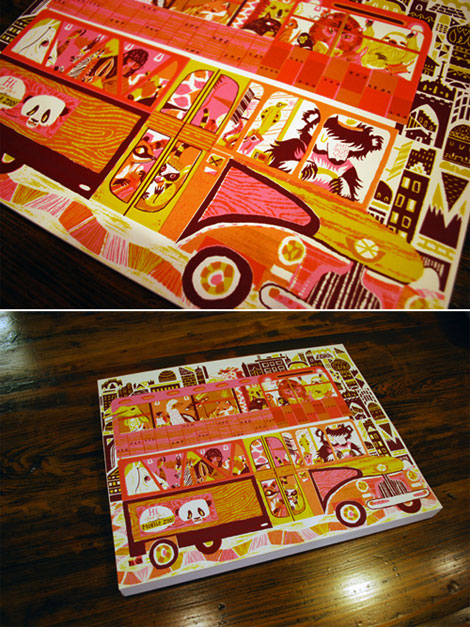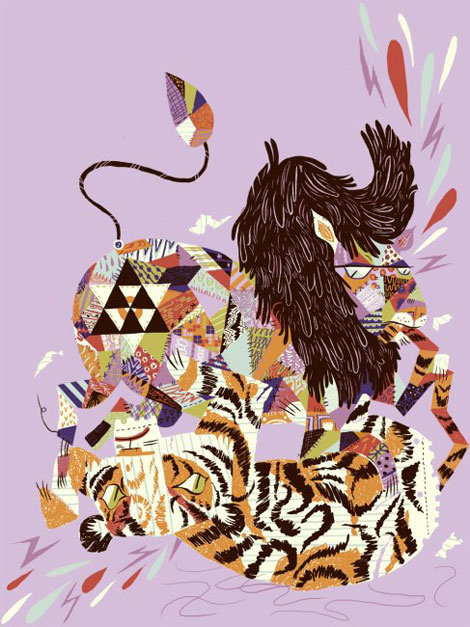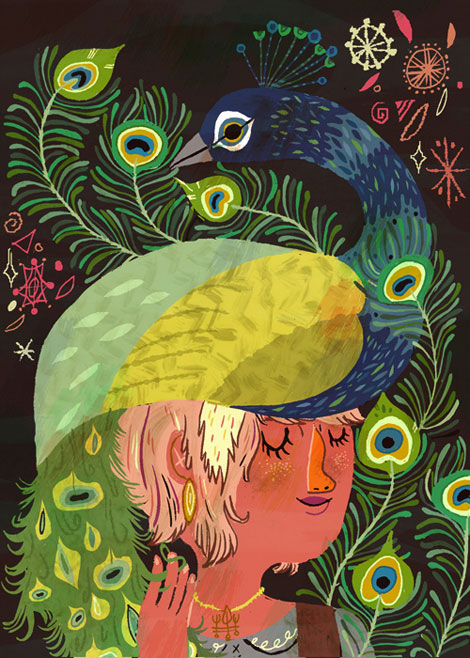 Meg is a gem of an illustrator, and her work always manages to cheer me up with it's bright colors, whimsical subjects, and detailed patterns. To see more of her work, visit her website. Don't forget to stop by her shop and pick up a print or two!

Share on Facebook
Tagsanimals, contemporary, Illustration, USA
10.21.09 in Found design by Grace Danico
Share on Facebook