S.britt Illustration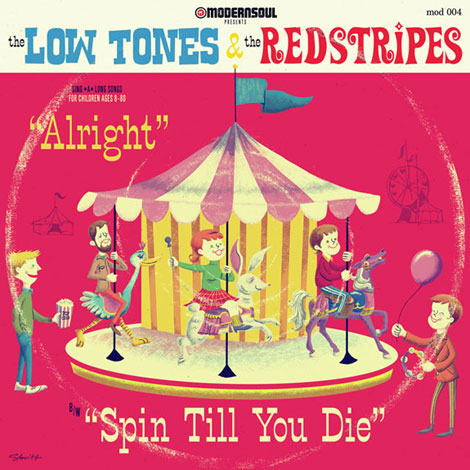 Ah, the joy and merriment of the carousel! This record cover by Portland based illustrator, S.britt, depicts all the fun adults can have riding on whirling whimsical animals.
Created for Canadian based bands The Low Tones and The Redstripes, this illustration juxtaposes cheery animals and people with the morbid title of "Spin Till You Die." The assortment of colors remind me of my mom's Tupperware from the '70s, and the textures add a familiar worn-in touch. The pink and white of the carousel top are also like Mother's Circus Animal cookies. Yum!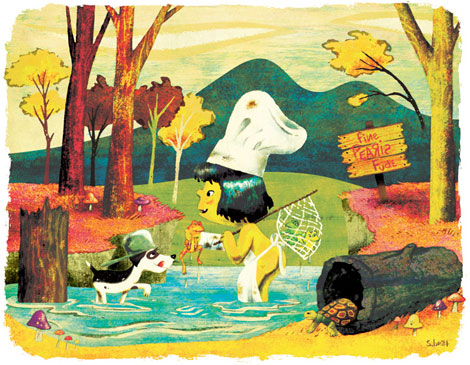 Eddy Went A Froggin' – Print for Tiny Showcase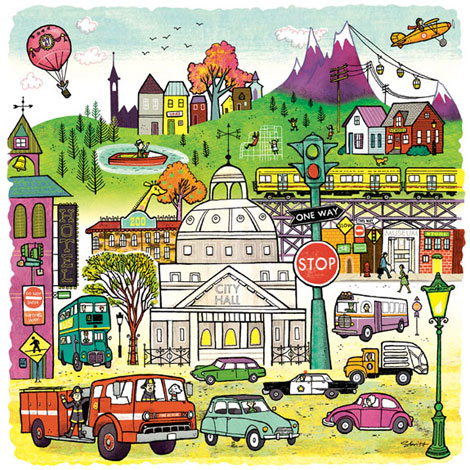 27th Annual City Livability Awards / Original Art – The United States Conference of Mayors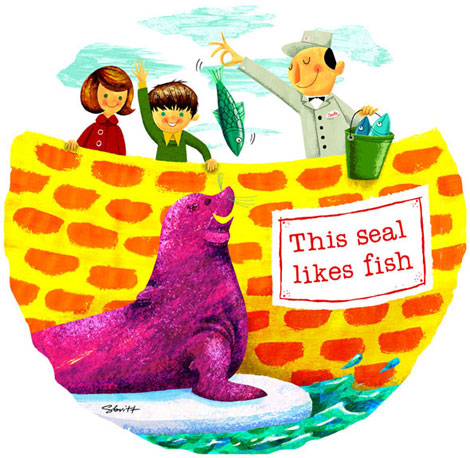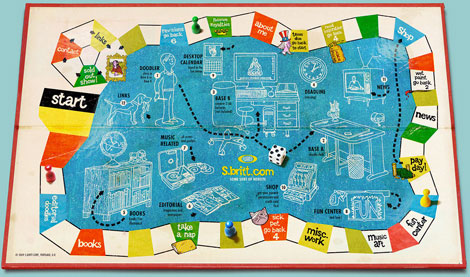 Looking for more thrills? S.britt recently updated the look of his website, which is so amusing that it rivals Milton Bradley and the Parker Brothers! Cleverly disguised as an old board game, it uses colorful tiles and images to display the various stages in an illustrator's career. Definitely check it out, and be sure to stop by the "Fun" section for this month's desktop calendar!
——————
Not signed up for the Grain Edit RSS Feed yet? Give it a try. Its free and yummy.
——————

Share on Facebook
TagsART, contemporary, Illustration, USA
08.12.09 in Found design by Grace Danico
Share on Facebook