Sanna Paananen: Illustration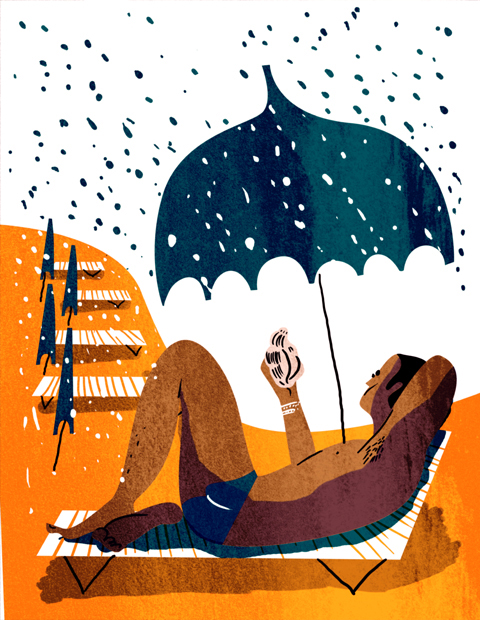 Although it is raining, I'd love to join this golden man for a relaxing tranquil time at the beach. Finnish illustrator, Sanna Paananen, has a real knack for using rich saturated complementary colors and thoughtful line work. In this pleasingly orchestrated composition, we see a nice contrast between the golden sands of the beach and the blue details of the rain, umbrellas, and man's speedo. Paananen plays with the positive and negative space, concentration, and shape of the rain drops, creating a rhythmically soothing effect to the piece. I especially like the simplistic details in the shell's line work.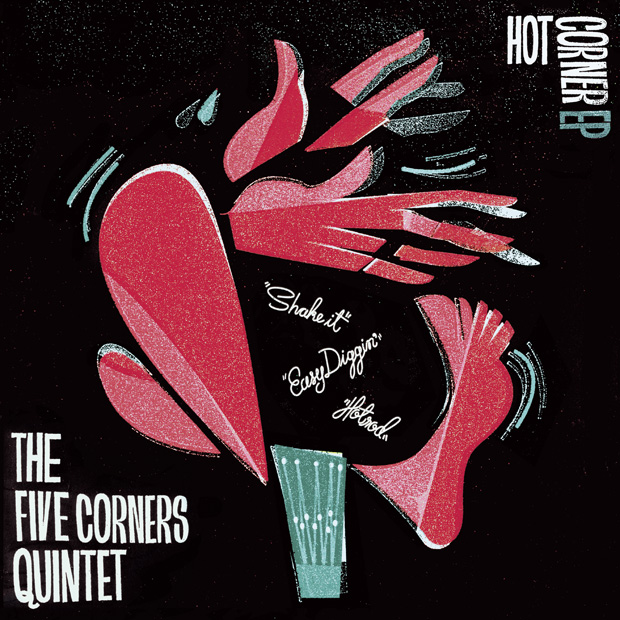 Dig that sweat drop! In contrast to goldie at the beach, this album cover for Finnish jazz band, The Five Corners Quintet, has a more energetic vibe about it. I really get a kick from the dynamic lines and highlights accompanying those banging hands and stomping feet! This album cover has nice textures, and I adore its simplicity,  especially with the drum.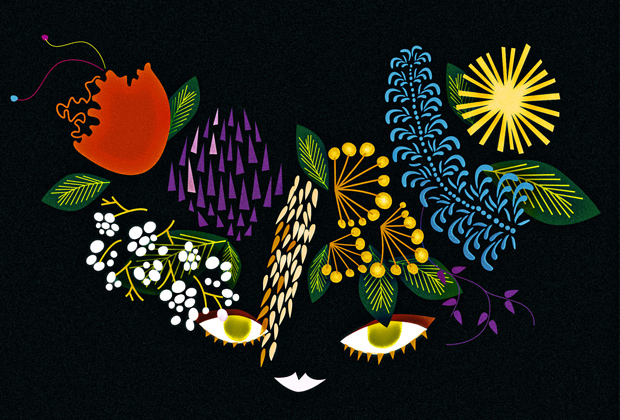 Pretty and perfectly composed, Paananen's work is a true delight. To find out more, visit www.pekkafinland.fi.

Share on Facebook
03.04.09 in Found design by Grace Danico
Share on Facebook