Pioneer Plaque Comes Back to Earth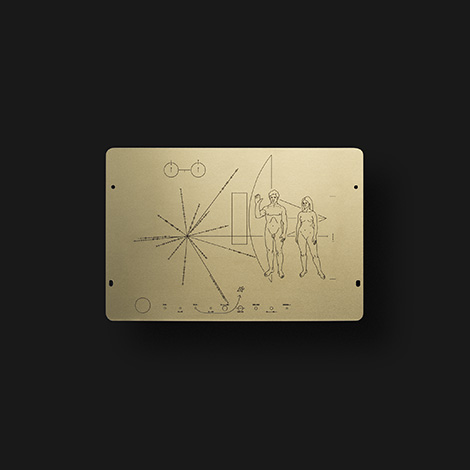 In 1972 and 1973, NASA's Pioneer 10 and 11 probes were launched into space to explore the depths of the universe. Attached to their antenna supports is the Pioneer Plaque, a gold-anodized aluminum plate designed by Frank Drake, Carl Sagan, and Linda Salzman. The plate depicts mankind with the intent to explain who and where we are to any extraterrestrials that may find it.
Today, accomplished designer and space enthusiast, Duane King launched a Kickstarter campaign to issue exact replicas of the plaque. The reproductions will be made of the same material and hand-engraved by the original manufacturer. To reach a wider audience, laser-etched aluminum versions will also be available. As of now, only three plaques exist – two that are billions of kilometers away from Earth and one on display in the Smithsonian National Air and Space Museum. King wants his backers to experience the magical feeling of holding the unique emblem that may one day share our existence with other beings. To support his efforts, make sure to contribute to the campaign before it expires on June 16th.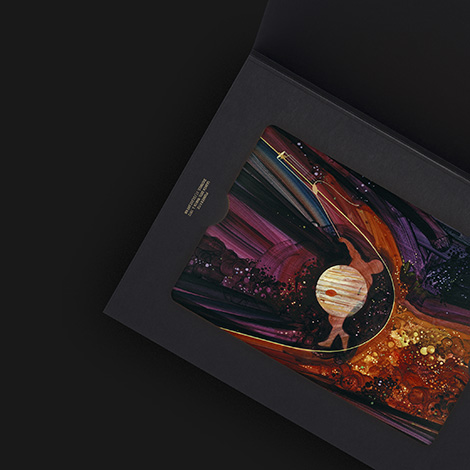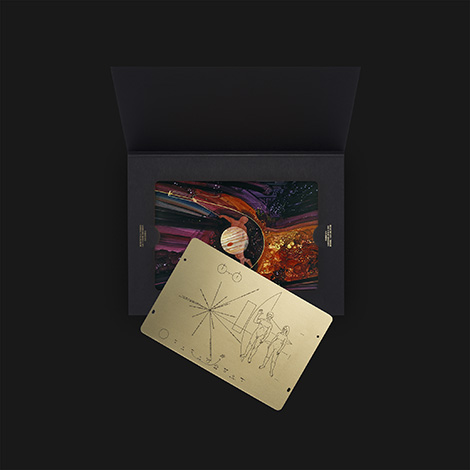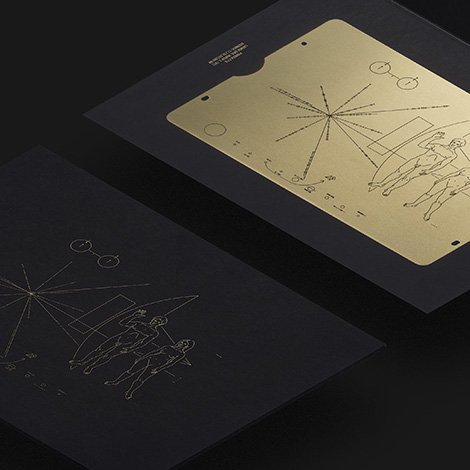 ——————–
Also worth viewing:
Jacob Escobedo
Raphael Schoen
Jee-ook Choi
Follow us on RSS, Instagram, Pinterest, Wanelo, 

——————–

Share on Facebook
05.17.17 in Found design by Sandy
Share on Facebook