Julia Rothman Interview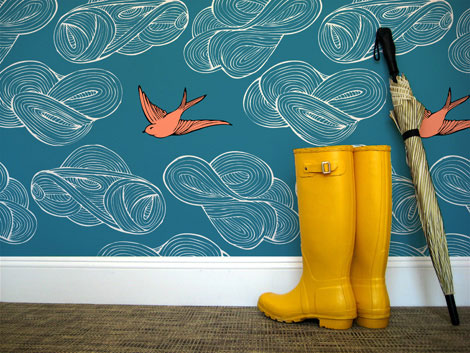 Today's Grain Edit interview series takes us to Brooklyn, New York, home to illustrator Julia Rothman. I remember first being introduced to Julia's work through her repeat pattern tutorial on Design*Sponge. The process blew me away, and caused me to fall in love with the multitudes of energetic inventive patterns and fresh illustrations she creates.
In this interview, Julia discusses being a native New Yorker, the influence of Sweet Pickles books (YES!), and the process behind the creation of her latest book, The Exquisite Book. She also reveals something that most people don't know about her…find out more after the jump!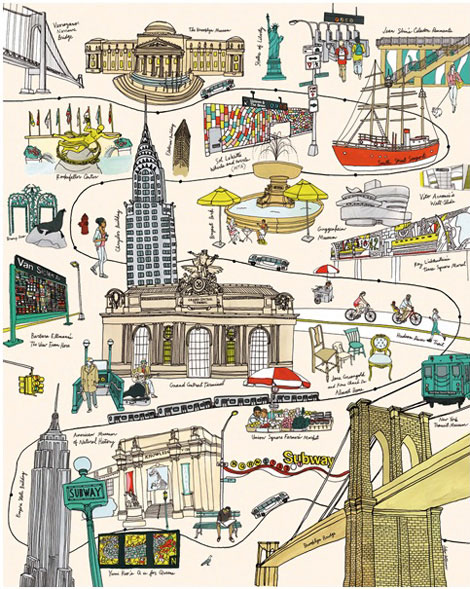 You're a native New Yorker, originally from City Island. What are some of your favorite things about living and working in New York? Would you ever consider relocating?
I always feel strange about the fact that I haven't really lived anywhere else besides New York City (except for college in RI). I feel like maybe I haven't experienced enough. But every time I visit anywhere else, I'm always happy to come home at the end of the trip. All of my family lives here and so many of my college friends moved here after graduating. I think that's probably the biggest reason I've stayed. Also, I love the diversity and that there's always something to do — although I don't take advantage of that nearly as much as I should. The only thing I wish I had more of living here is space. When I visit friends who live in other places who own houses and have studios, I get pretty jealous.
How and when did you first become interested in art and illustration?
I always liked to draw since I as far back as I can remember. I used to win a lot of drawing contests in elementary school. It was never the thing I was going to do with my life, but it was always something I was good at. In high school, I didn't take art class until senior year because of my schedule. I only applied to one art school, RISD, after someone suggested it to me. When I got in, I took it more seriously and decided that was what I wanted.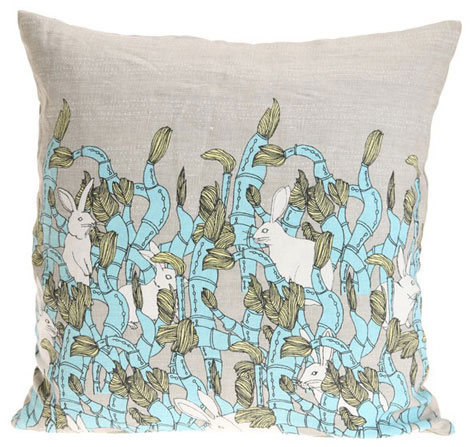 You graduated from RISD. What was your experience like there? Do you have any advice for recent graduates looking to pursue a career in illustration?
RISD was pretty amazing. I always look back at those years as some of the best I've ever had. It was hard work, but the kind of work I love doing. Everyone there was so talented, and just being among all the creative minds was so inspiring. The illustration department at RISD, when I went, was the department a lot of people went into not knowing what else to do. Students looking to study comics, and character design and video game art all wound up with the students who were interested in being editorial or children's book illustrators. Sometimes the broad interests in the classroom got frustrating, other times it helped me understand the breadth of what illustration could be. We had a really talented class- Matt Leines, Susie Gharhemani, Caitlin Keegan and Jack Long all graduated with me that year from illustration.
As far as advice for recent graduates, I always hear illustrators talking about how worried they are now since "print is dead" which means the need for illustration has declined. But I think it's important to think about the wide range of applications for illustration- everything from toys to textiles, to packaging and advertising. There's plenty of work for illustrators. Magazines and newspapers are just one kind of medium, and usually editorial jobs pay the least and have the quickest turnaround!
What was your first illustration gig?
I interned at City magazine the summer before my junior year at RISD. They gave me my first real illustration job, which was a full-page drawing of a NYC coffee cup. It was for the back page of the magazine, which they called the Icon page. Every issue they wrote the history of a different NY icon. After I did that first illustration and it worked out well, it became a regular job. For about 5 years I continued illustrating that back page.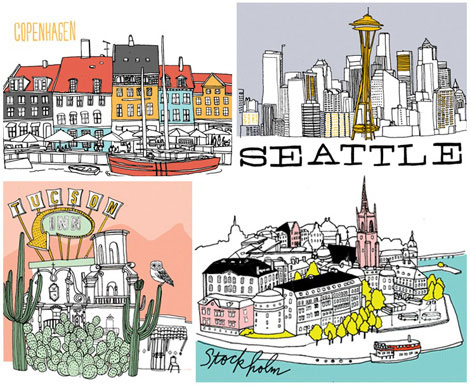 Who are what are some of your influences?
I recently came across Sweet Pickle Books again. I had the whole series as a kid. The style is made of thin line drawings and flat color, super whimsically drawn. Looking through those pages again I realized these might have been a huge influence on how I draw. The books are amazing. Check them out again if you haven't seen them in a while.
What contemporary illustrators do you admire?
I love art that looks like it's for kids but it's really for adults. All my very favorite artists can fit in that category — Marcel Dzama, Maira Kalman, Keiko Minami. There's hundreds more. Luckily I got to work with so many of them on The Exquisite Book.
What is a typical day for you like?
I wake up early, walk my dog and go straight to my computer. I've become one of those people who doesn't get dressed all day. It's terrible. I am working on that. I am part of a three person company with two of my friends from RISD, Jenny Volvovski and Matt Lamothe called ALSO. They are in Chicago so we use the video phone to basically have a virtual office all day. Jenny is always somewhere on my desktop and sometimes we are talking and discussing things, other times we are working in silence. I work long days, on average I would say about 10-11 hours. But there is lots of blog reading and snacks and dog walks in between.
How would you describe your creative process?
It's quick. I work pretty fast. I don't do much sketching.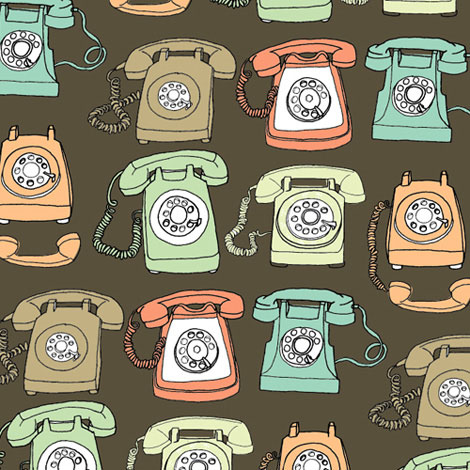 Your work features a lot of wonderful colorful patterns. What attracted and inspired you to designing patterns?
After graduating school I got hired to work on the style guide for My Little Pony. The art director, who is now one of my close friends- Jess Rosenkranz- wanted me to try making patterns for the guide for licensing applications. It sort of came naturally and I made many more than she asked for just because it was so fun. At the time I was just using the computer and drawing in Illustrator. I started making patterns for many of the other Hasbro guides as well, The Littlest Pet Shop, Playskool, even Transformers. Jess wanted me to check out Surtex (Surface textile trade show) one year with her to see the trends in the market and I saw individual designers selling patterns they made. It gave me the idea to try making patterns with my own drawings and selling them to companies.
Your work features hand drawn and digital illustrations. Do you prefer one method over another? How do you pair concept with your distinct style?
The digital vector style is kind of like leftovers. I graduated school doing that style and worked in it for many years never really loving it. The hand drawn style was developing in my more personal work. Finally, when I was confident, I started working in the hand drawn style more professionally.
How do you know when a project is complete?
I'm not sure. I guess it looks like what I had intended. : )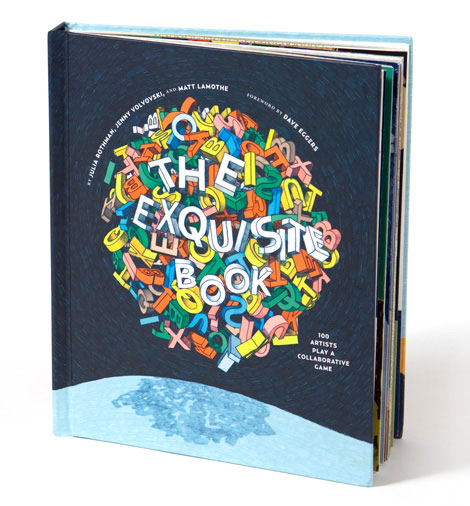 You recently completed The Exquisite Book, which is a contemporary take on a Surrealist game. What inspired you to create this book?
Jenny, Matt and I played the exquisite corpse game all through art school. I was visiting them in Chicago and we were sitting in a coffee shop, as usual, trying to think of an interactive project for my blog. That's when we thought it would be fun to play a variation of the exquisite corpse game. Once the idea got more fleshed out, it seemed like it would be better as a book than as an online project so we casually approached Chronicle about it. They loved the idea.
One hundred artists participated in the making of The Exquisite Book. How did you find many of these artists?
The internet has made it so easy to learn about new artists. We are constantly bookmarking artists we like. Plus I had developed relationships with artists because of my book blog, Book By Its Cover, so it has made it easier to approach them about participating.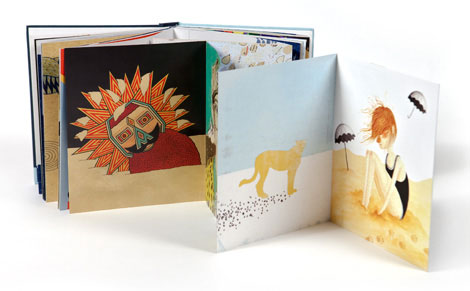 Can you tell us about the book making process? How long did it take to compile artwork and publish the book?
There were ten groups of ten artists working at the same time. Each artists got two weeks to do their pieces before it was passed to the next person. The art making process took roughly five months. Then we had to design the book and then there were a lot of production tweaks. I just checked- we sent Chronicle the proposal in July of 2008- so almost exactly two years before it reached the shelves!
You run a lovely blog, Book by Its Cover. What are your top 3 favorite books?
That's a hard question! I do have favorites though. I love The Night Life of Trees by Tara Publishing. It's all gorgeously silkscreened by hand and features artwork from India's Gond Tribe. I also love the stunning white, Shiela Hicks's Weaving as Metaphor. And then, how could I forget Bruno Munari's children's books, especially In the Darkness of the Night.
What are you currently working on? Do you have any new and exciting projects coming up?
I'm working on two new books- one I am curating and is based on the Sketchbook Series of my blog and one I am illustrating and writing. I also just finished up a fabric collection which will be released very soon. And I'm working on an exciting series of stationery/home products with Chronicle Books.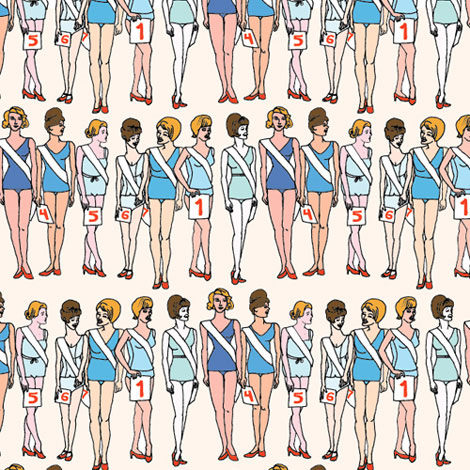 What is one thing most people don't know about you?
Well back in high school and during summers in college I worked for a DJ as a "party motivator". I would go to fancy parties and lead the line dances or try to get people to dance. Sometimes it would be with other "party motivators" and we'd wear matching outfits and coordinate routines. It was a pretty fun job and paid really well in cash. But nowadays I would never have the guts to get up and dance in front of crowds of strangers- well maybe after a few drinks…
Many thanks to Julia for taking time out of her day to share with grain edit readers. You can pick up a copy of The Exquisite Book at Amazon or Chronicle Books. ***Note *** Chronicle books is offering a 25% discount & free shipping if you use the promo code "EXQ" during check out.
To see more of Julia's work, please visit juliarothman.com.
This interview is part of the Exquisite Book Blog Tour. Follow along at the sites below
10/18 Design For Mankind
10/19 My Love for You is a Stampede of Horses
10/20 Creature Comforts
10/21 Oh Joy!
10/22 Pikaland
10/25 Print & Pattern
10/26 ReadyMade
10/28 The Post Family
10/29 Decor8
11/01 UPPERCASE
11/02 Mint
11/05 7×7 Magazine
———————-
Enjoy reading this interview? Please leave a note in the comments and consider signing up for our tasty free grain edit RSS feed.
Also worth viewing: The Making of the Pixar WALL-E Picture Book – Lots of Bots.
———————-

Share on Facebook
Tagscontemporary, Illustration, Interviews, USA
11.02.10 in Features by Grace Danico
Share on Facebook