Grain's Eye View: The Mountain Label / Chris Bettig Studio Visit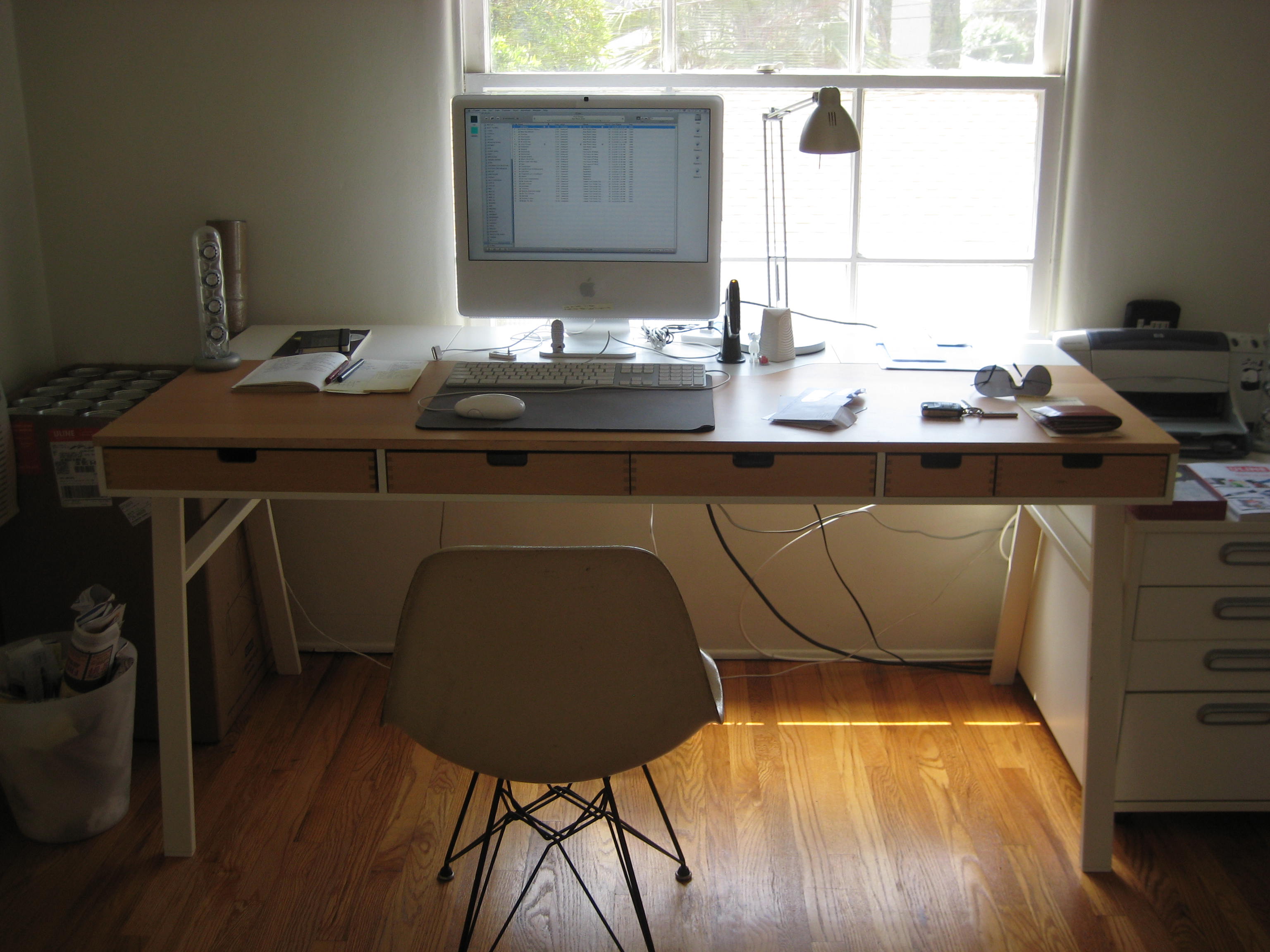 Chris Bettig runs a studio out of his home in Los Angeles, CA called The Mountain Label. He has an impressive amount of work consisting of laser etched wood, collages, paintings, and lovely prints. Over the weekend, I had the pleasure of visiting with him. In today's Grain's Eye View, Chris gives us some handy advice on collecting and an interesting glimpse into the future.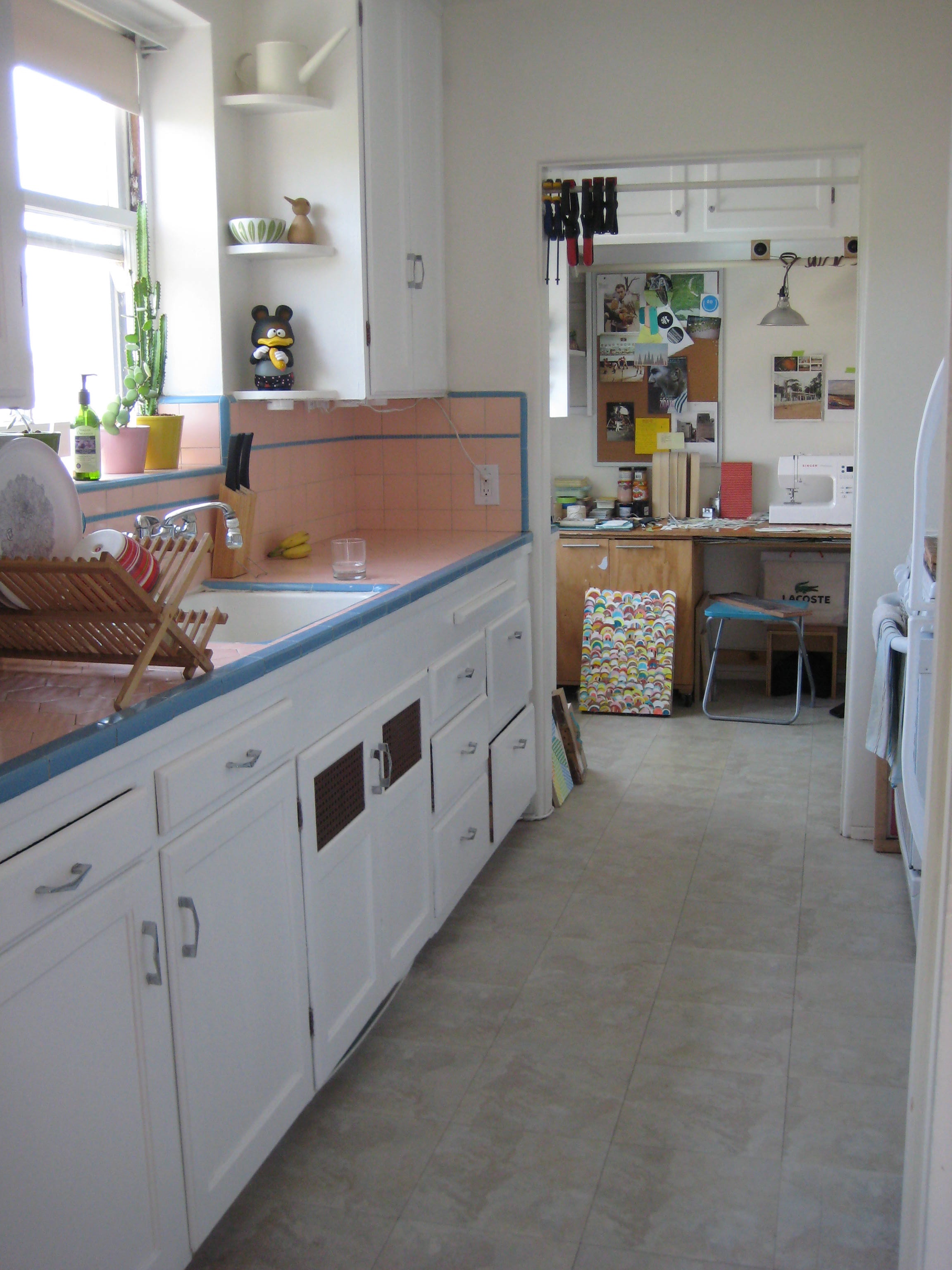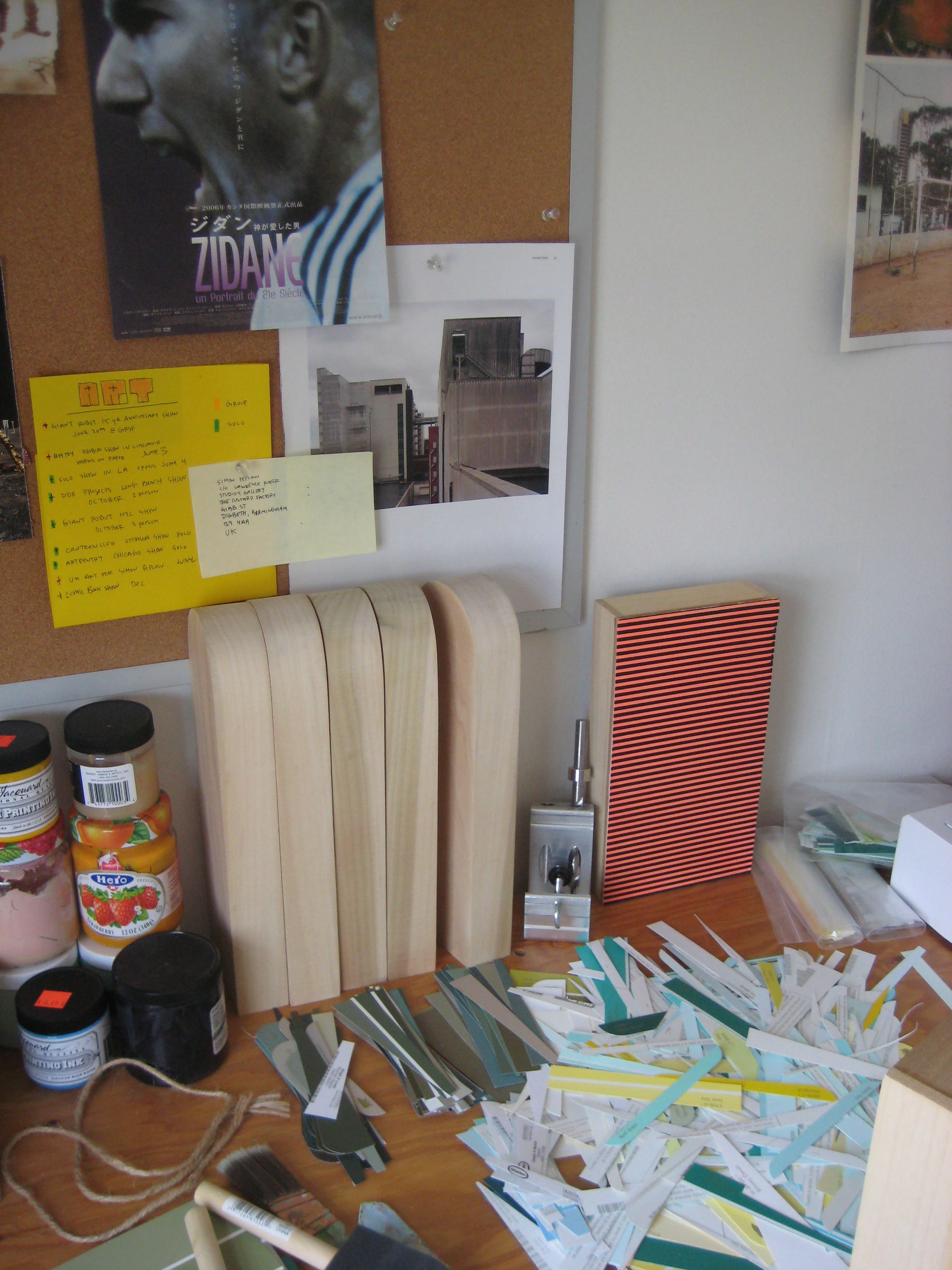 How long have you had your studio for?
I've only had this current space for a month…
What do you like most about your space?
That I don't share any walls. It's a free standing building with windows everywhere, so I get lots of light.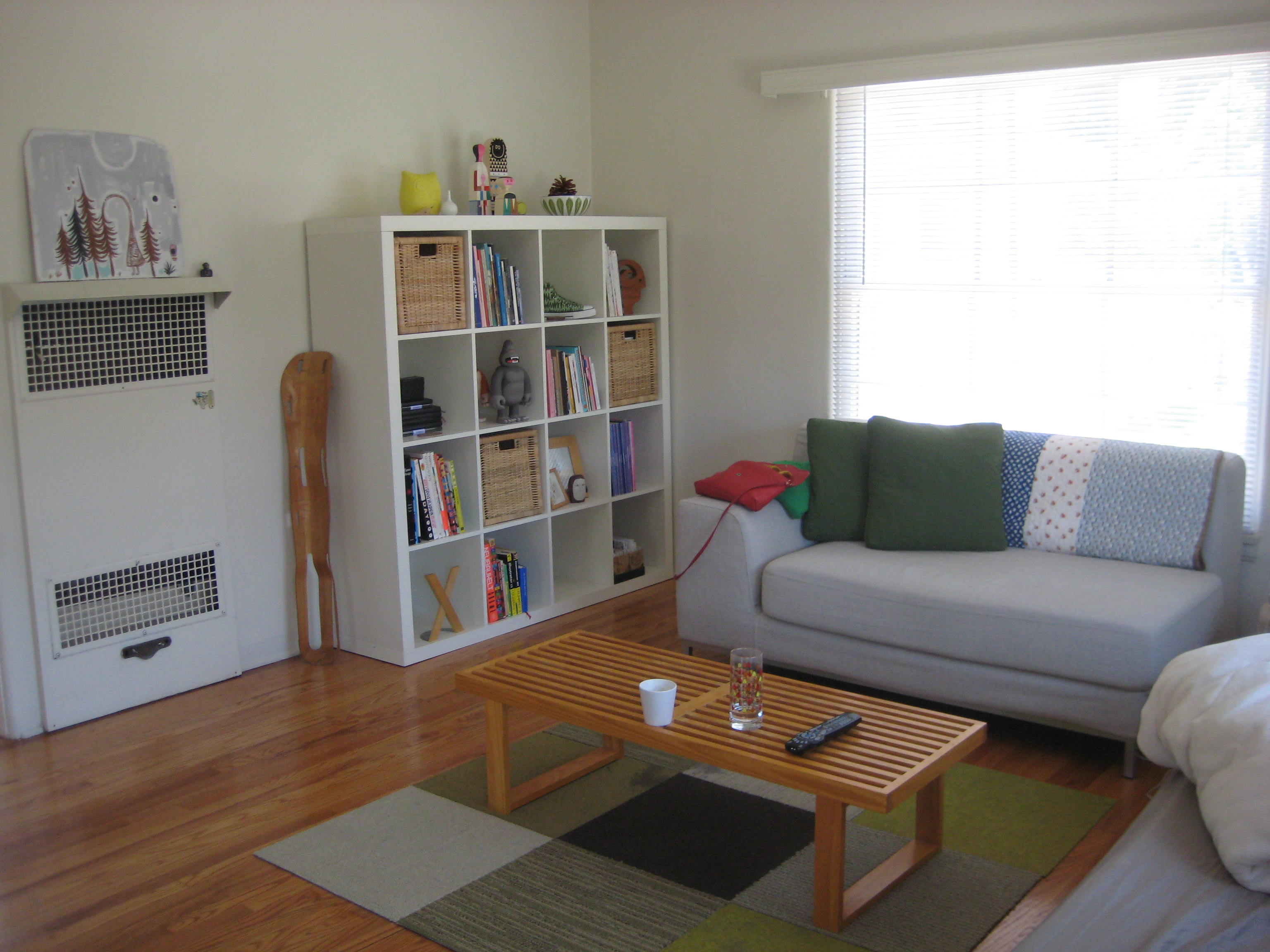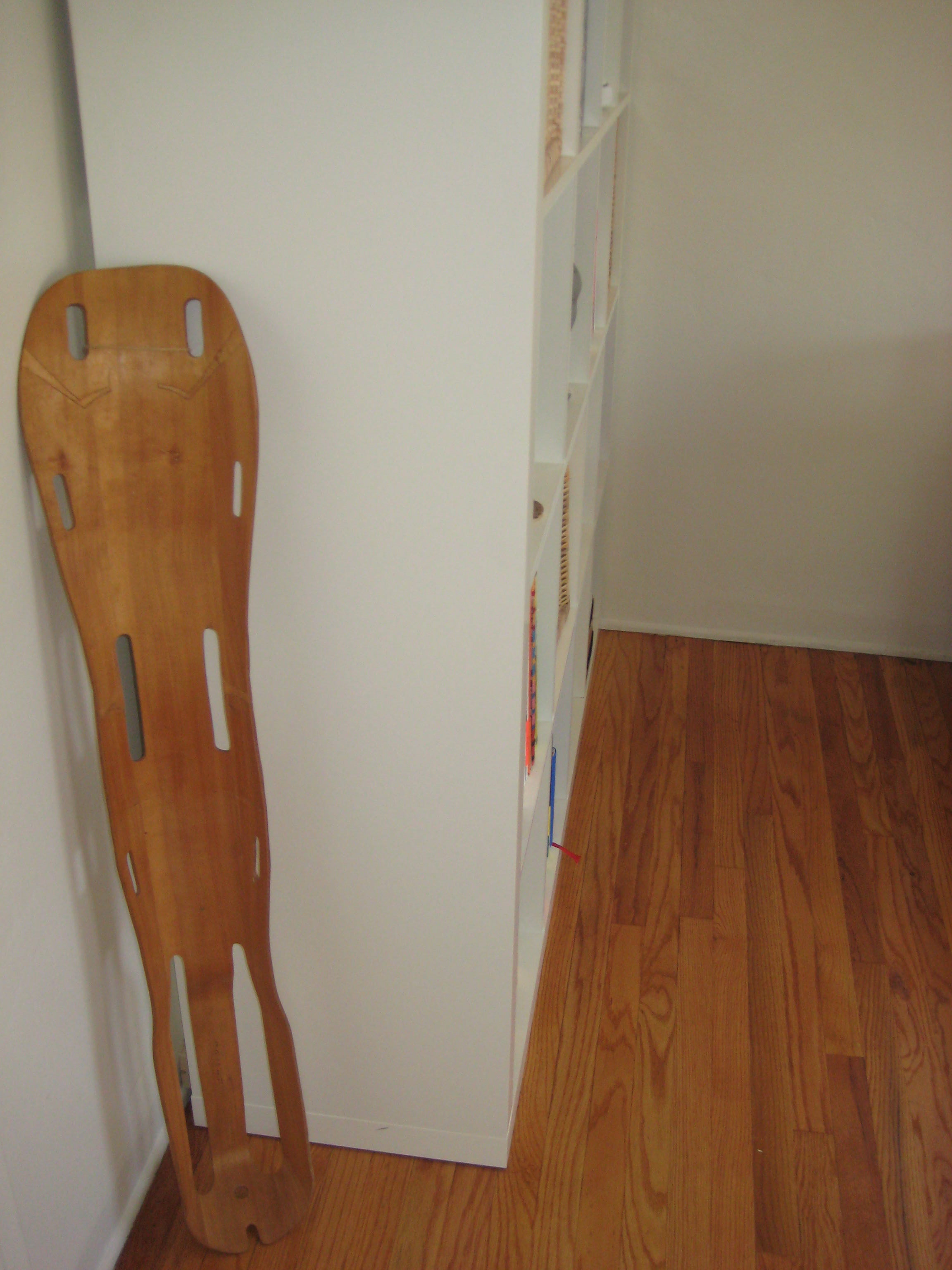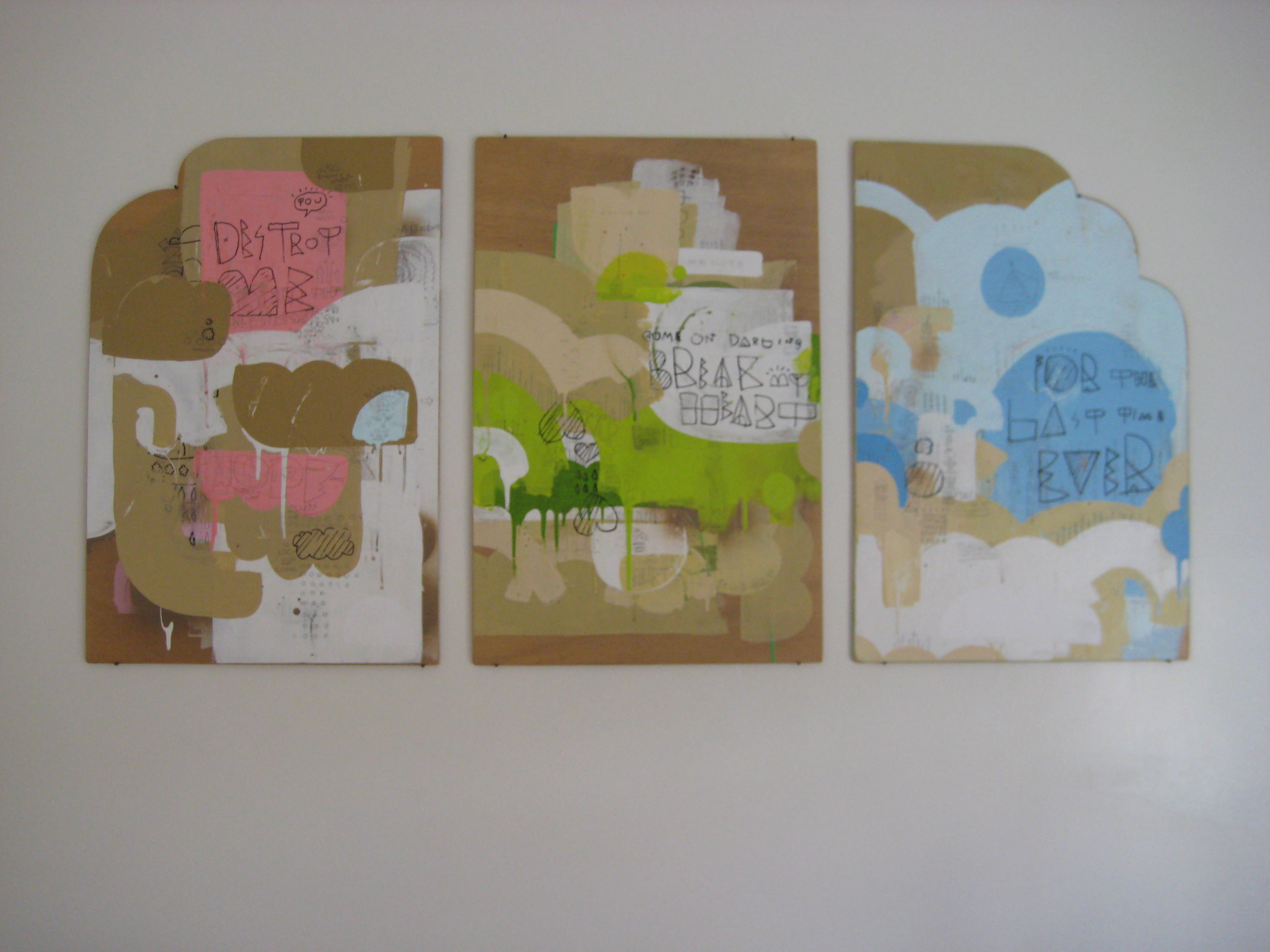 What are some of your favorite objects in your home?
My WWII Eames leg brace, my Cody Hudson painting & Nintendo Wii!
What are some of your favorite books?
My favorite novels are White Noise by Don Delilo and Galapagos by Kurt Vonnegut. My favorite art books are the ones I have by Jessica Stockholder, Deanne Cheuk, and Alexander Girard.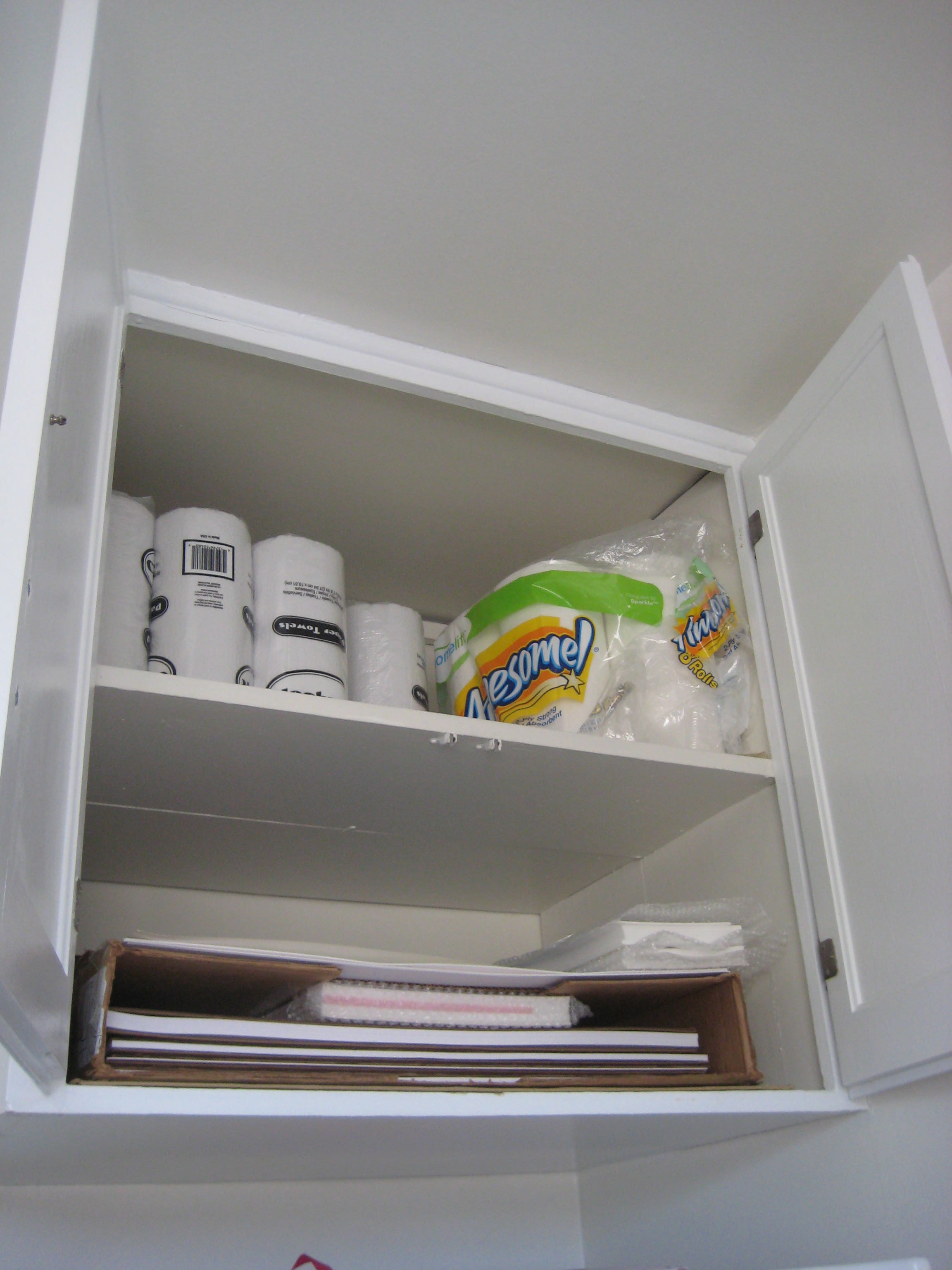 Your space is so neat and tidy! Where do you store your supplies and artwork?
Thanks! I put things in every cabinet I can. My kitchen is a full-on wood shop, and every cabinet is full of power tools.
Do you have any tips on organizing?
My mom always said, "If you don't make a mess, you don't have to clean up a mess."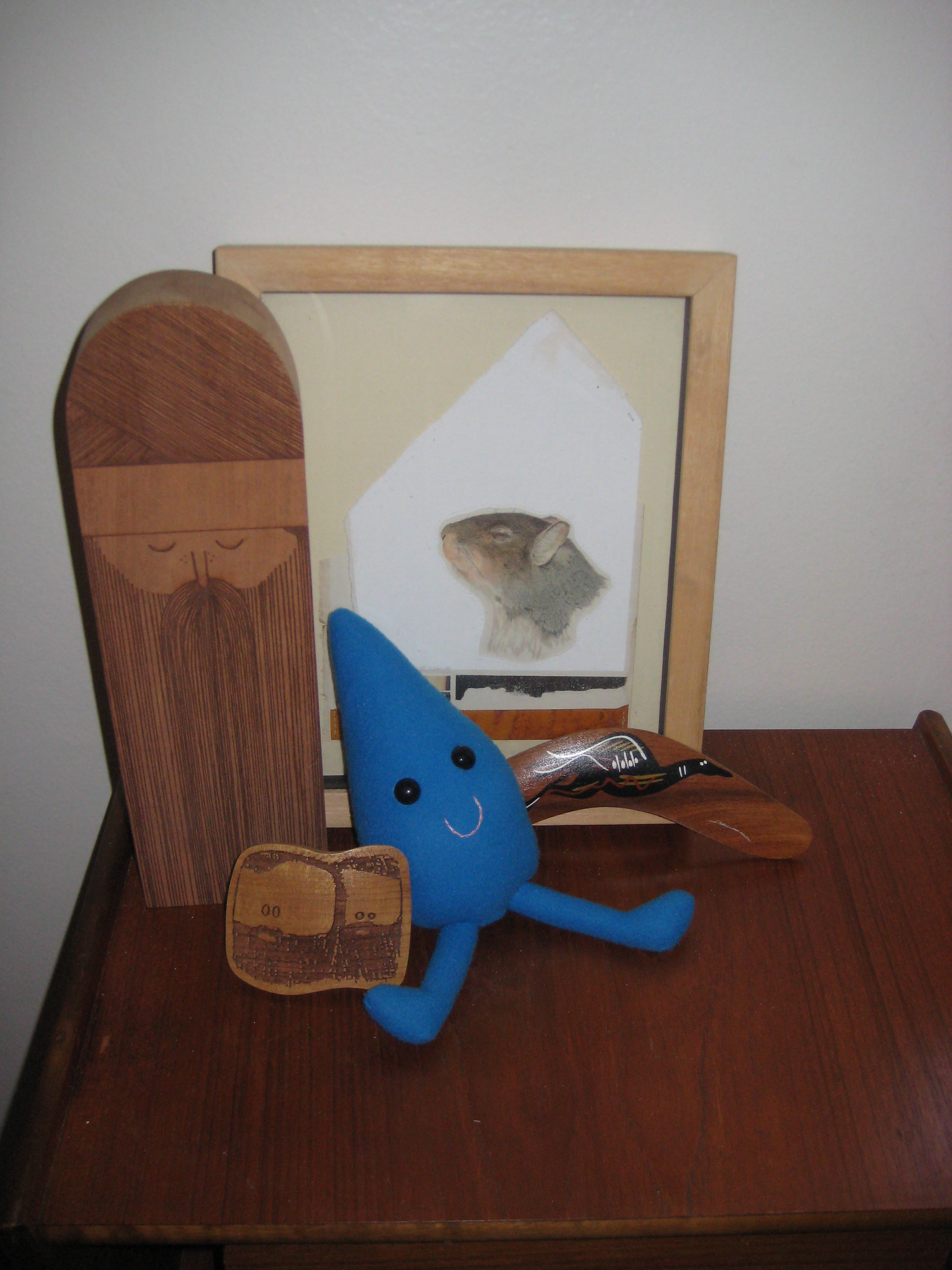 Do you have any tips on collecting?
No, I'm the worst! I go through stages where I collect a lot, and then I get buyers remorse or something…and then I purge. My new ideology is quality [over] quantity, and I'm trying to keep my collecting down to a minimum. Since I just moved, I was really able to go through stuff and hopefully it will stay this way.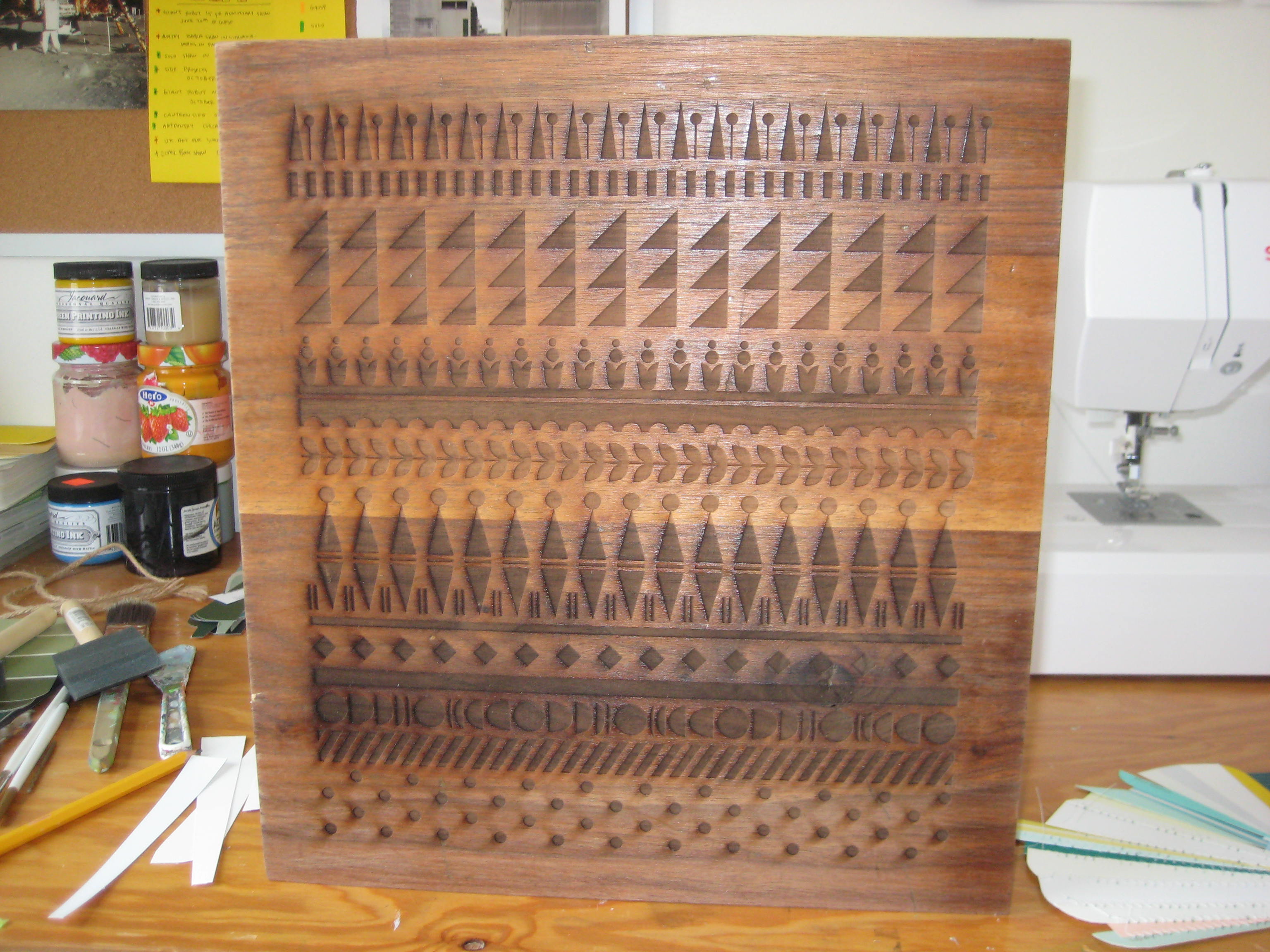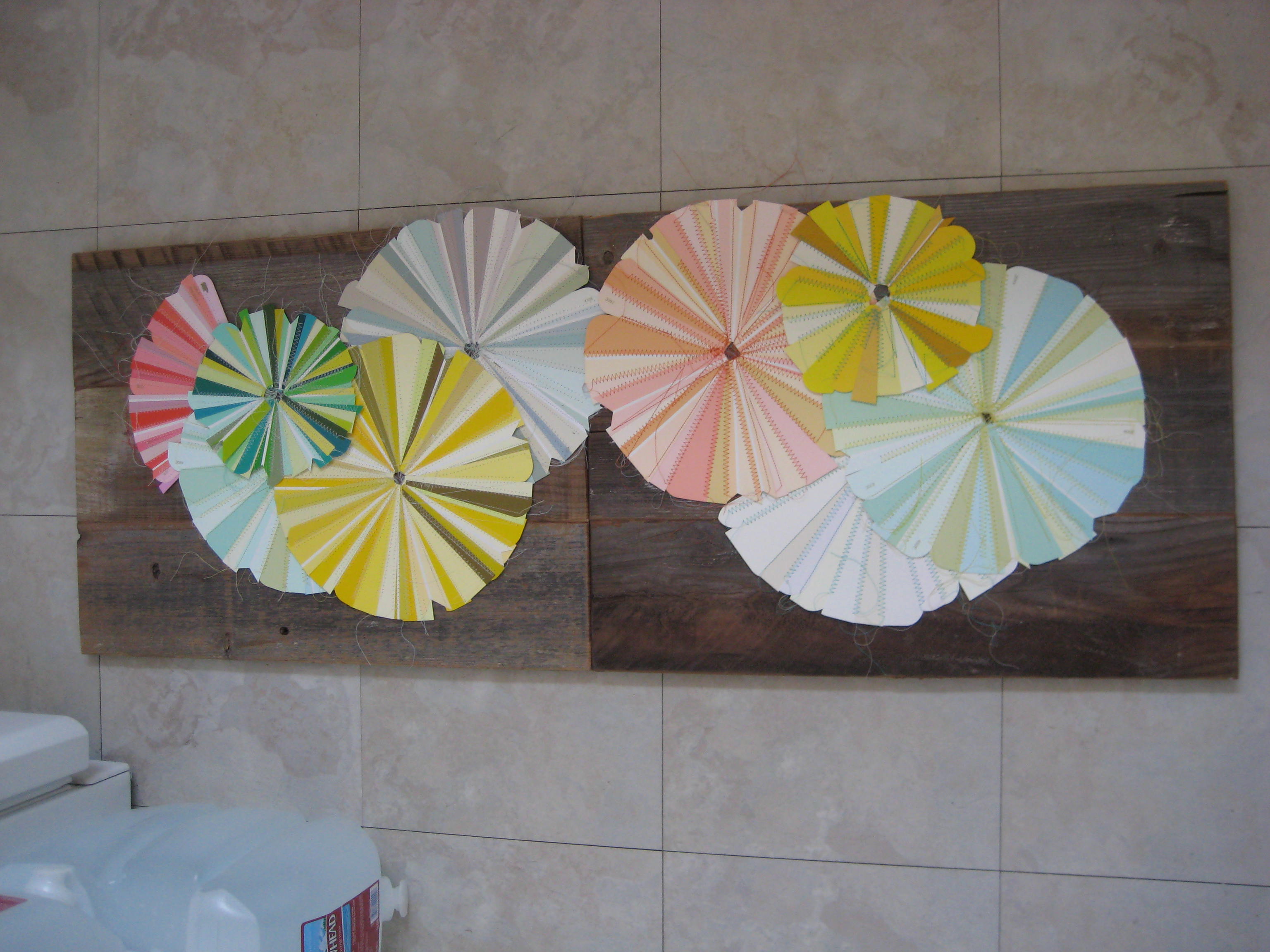 What are you currently working on?
Quite a few things all seem to be going on at the same time! I just finished up four shoes and shirts for Circa due out next year, some holiday greeting cards for Artists to Watch, and some wall art for a new housewares company.
I have a fair amount of exhibits coming up too. A solo show in LA opening June 4th, group shows in London and Lithuania, and then solo and two-person shows in Chicago, Long Beach, and at Giant Robot NY between now and October.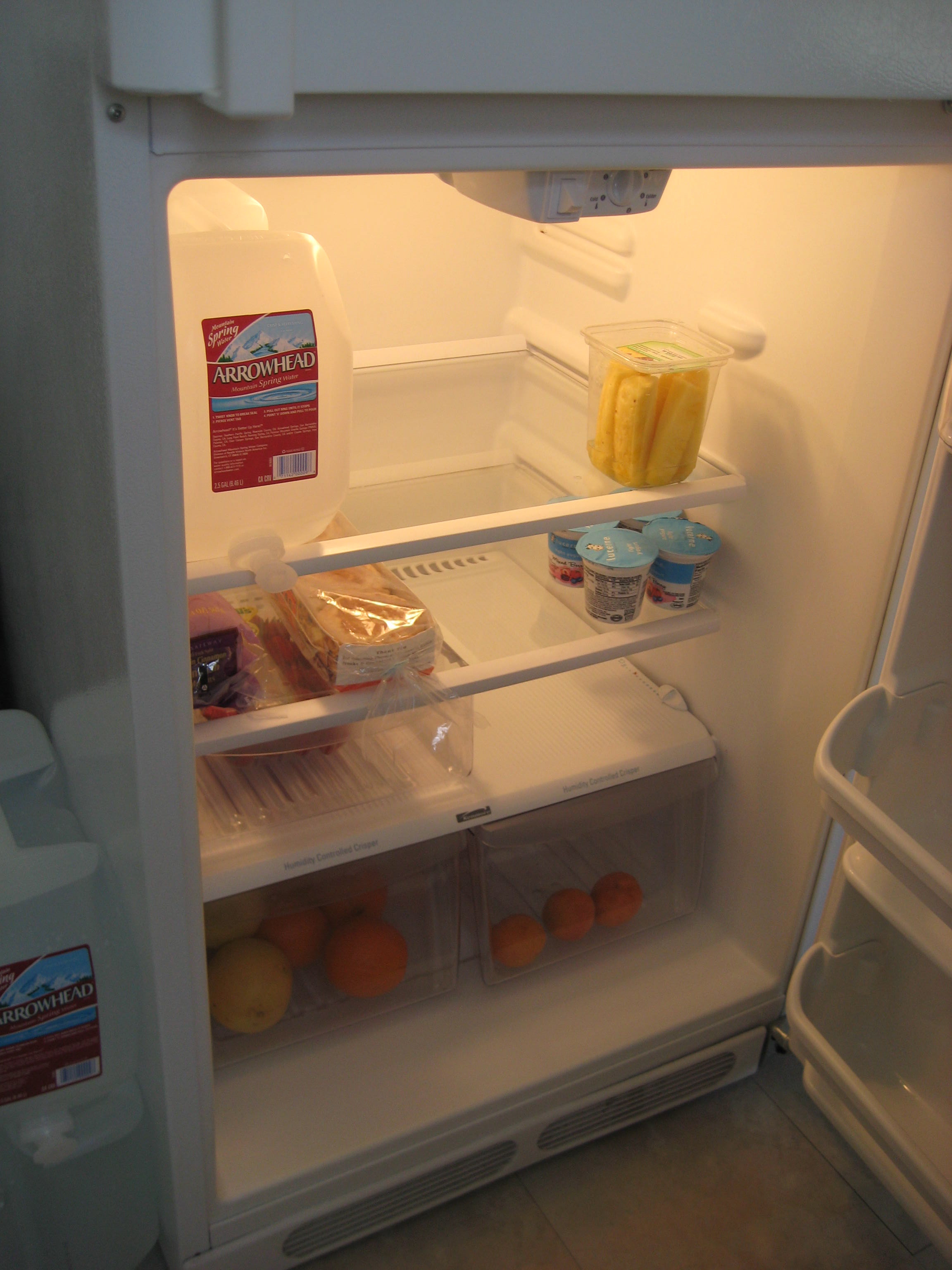 Why is your fridge so sparse?
I just went shopping! I swear!
Drawing test: Draw yourself at the age of 100, what you think your studio will look like, and one object you hope to obtain by then.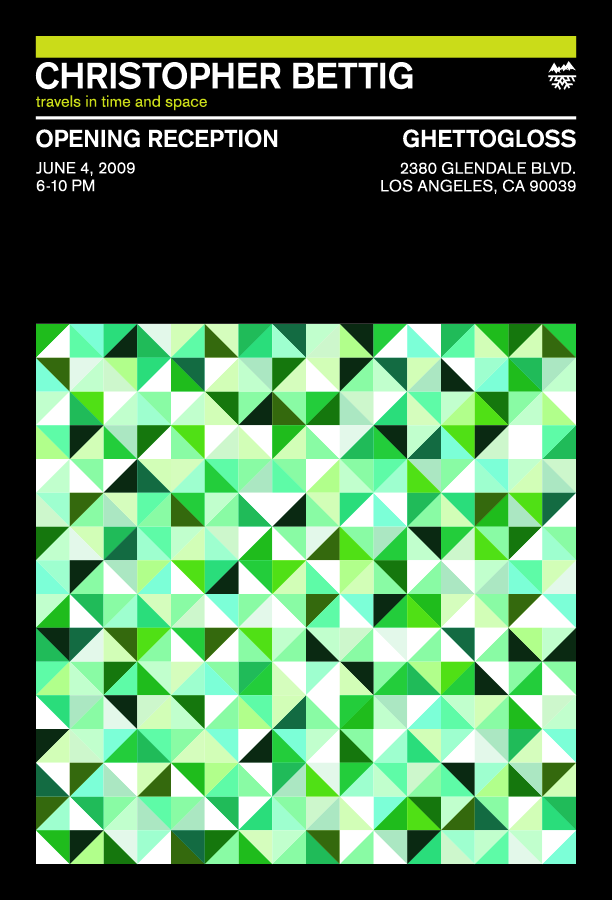 Thanks again to Chris for inviting me to his home and studio space. Definitely check out more of his work at his website and pick up a print at his shop.
If you're in or around the LA area, be sure to check out his show Travels in Time and Space at Ghetto Gloss, June 4th. He is also coordinating and participating in a benefit art show/silent auction for fellow artist and friend, Justin Van Hoy, who is battling leukemia. Justin has worked with Shepard Fairey, and was the art director for Swindle Magazine. There will be events in ten different cities, and all benefits will go directly to Justin and his family. The event will be held at the Poketo Studio in downtown LA, June 5th from 6-10PM. For more information, visit CancerSucksHelpJustin.com.
——————-
Also worth checking: Rilla Alexander (Rinzen) Studio
——————-

Share on Facebook
Tagscontemporary, Design, Illustration, Interviews, posters, studios, USA
05.27.09 in studio visits by Grace Danico
Share on Facebook