Communal Table by Caroline Hwang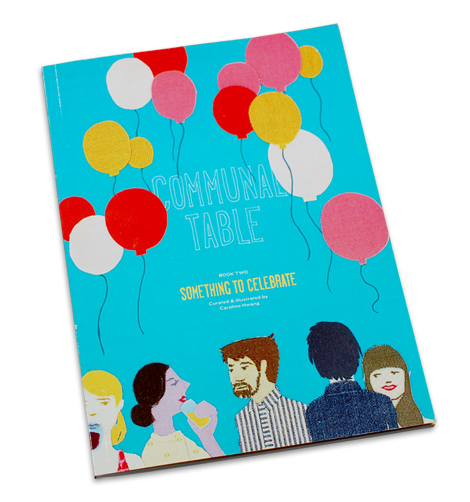 Communal Table is a publication of recipes, illustrations and photographs curated and illustrated by the talented Caroline Hwang and designed by friend of Grain Edit, Joel Speasmaker of Forest. I love the lovely quality of her work, which integrates so well with the casual flowing feeling of this cookbook. I've tried out a couple of recipes and they are all quite tasty (the 'arugula salad' is awesome). To pick up a copy, you can find it here, & bonus points go to the fact that proceeds go to the Farm to School charity!
——————–
Also worth viewing:
Recently Received
This Is Forest — Joel Speasmaker
Designer's Bookshelf: Amy Cartwright
Not signed up for the Grain Edit RSS Feed yet?
Give it a try. Its free and yummy.
——————–

Share on Facebook
TagsBooks, cookbook, Design, Illustration, USA
12.16.11 in Found design by Liz Meyer
Share on Facebook