Day-After-Day in NOD by Andy J. Miller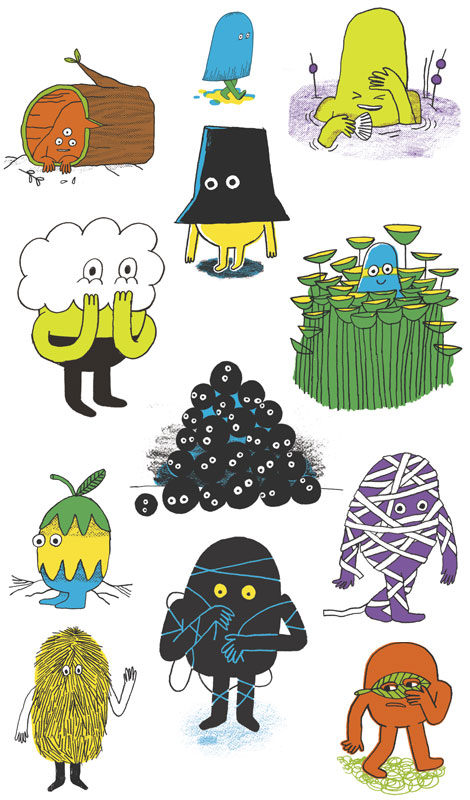 2011 has proven to be quite the busy year for our friend Andy J. Miller. This year, he's taken on a new and exciting personal project with a simple premise: create a new character, every weekday, for one year. The resulting project is Day-After-Day in NOD. As of today, 104 different characters with a variety of emotions and personalities have been created, each one of them representing an aspect of human nature we can all relate to.
Currently, Andy's working on bringing his NOD characters to life by making a 4″x6″ 3 color screen print of each character. This, of course, take a lot of time, money, and effort, so he's started a Kickstarter to help make this dream a reality:

The project has to be funded by November 17th, so definitely check it out and show your support!
—
Also for your viewing pleasure…
Andy J. Miller
Pulled: A Catalog of Screen Printing
Andrew Neyer
Like what you see?
Sign up for our tasty free Grain Edit RSS feed.

Share on Facebook
11.04.11 in Illustration by Grace Danico
Share on Facebook