Typography Sketchbooks by Steven Heller and Lita Talarico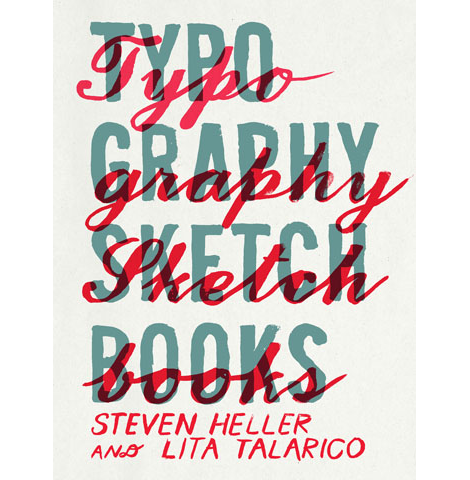 I recently received a copy of the newest book by the great Steven Heller & Lita Talarico called Typography Sketchbooks, showcasing pages from the sketchbooks of 100+ typeface designers and letterers. The scope of this book is actually slightly overwhelming, drawing attention to the fact that what we normally think of as a small group of specialists actually is a vast spectrum of people doing different sorts of type-related work.
A couple of notable standouts for me were: Margaret Cusack with lovely headline lettering, friend of Grain Edit Michael Doret with his intricate logotype, Jesse Ragan who creates incredibly detailed typeface designs (Cedar Italic is featured) and Bernard Maisner with some beautiful examples of calligraphic scripts. When we get the chance to look back beyond the final vectorized works that we all admire so much, we can see how and where these great craftspeople begin their process. I think a great lesson to take away from this book is that every beautiful project begins with many rough sketches.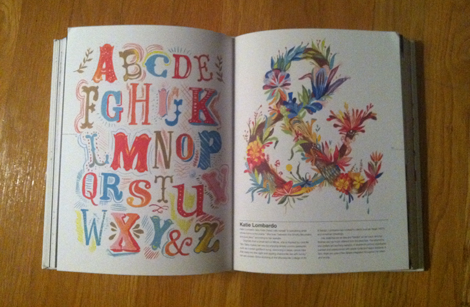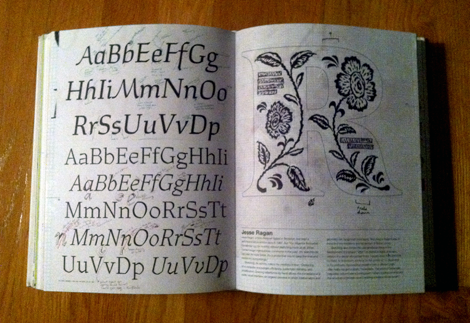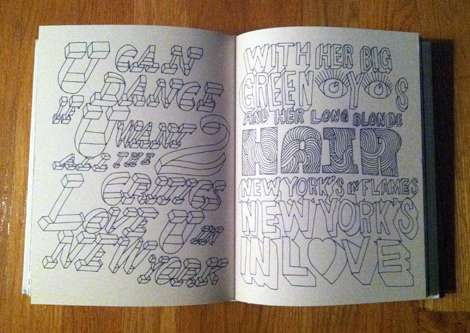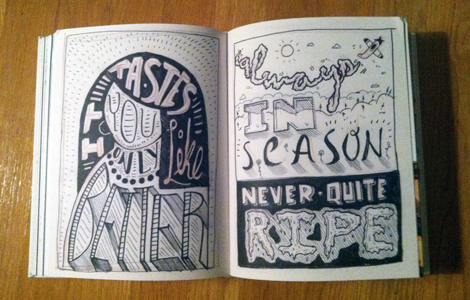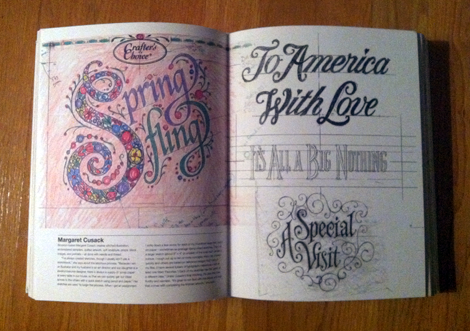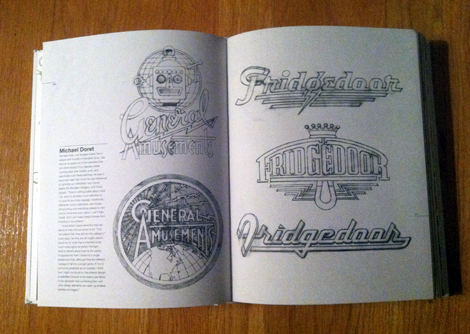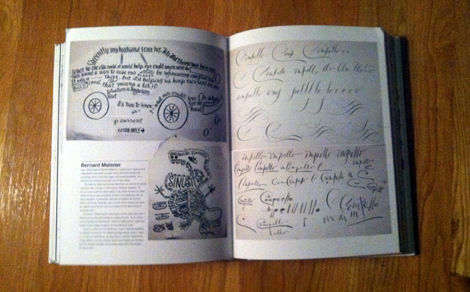 Pick up your own copy and get started sketching your own letters!
——————–
Also worth viewing:
Chris DeLorenzo
Michael Doret
Dana Tanamachi
Not signed up for the Grain Edit RSS Feed yet? Give it a try. Its free and yummy.
——————–

Share on Facebook
TagsBooks, Typography
10.21.11 in Off Our Bookshelves by Liz Meyer
Share on Facebook