Esther Aarts Illustration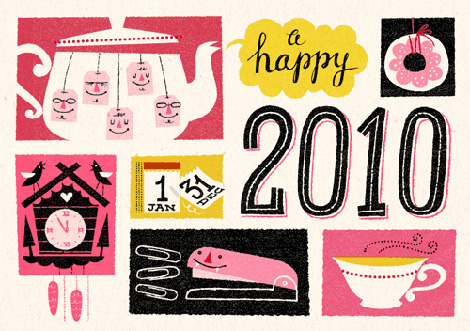 It's out with the old, in with the new. Goodbye 2009, hello 2010!
Netherlands based illustrator, Esther Aarts, created this holiday greeting card for van Ditzhuijzen accountants. Its charm lies in its personified objects, such as the gleeful teabags and toothy stapler, set against coarsely textured backgrounds. I really like the color scheme with its varied pink hues in stark contrast to the grainy black, and the hand drawn type is also an added plus…making way for a fresh new year.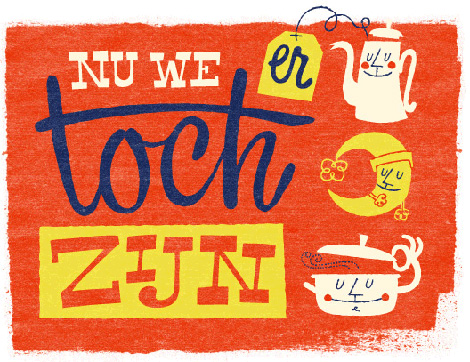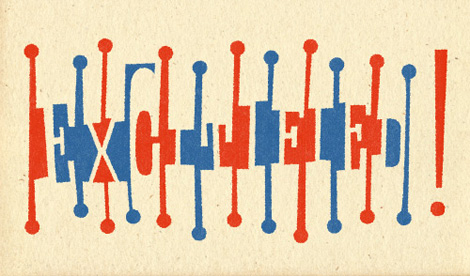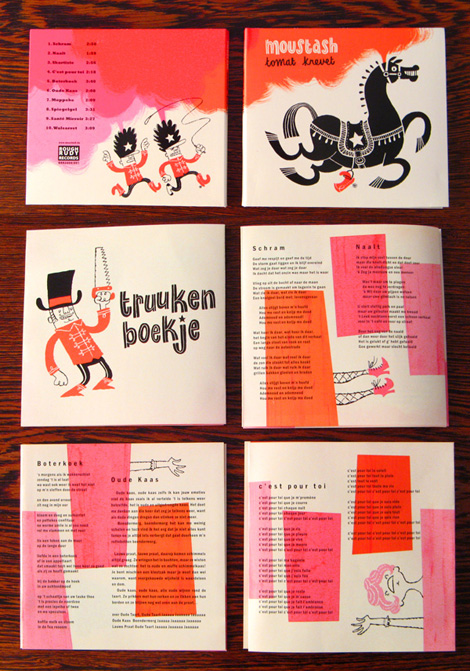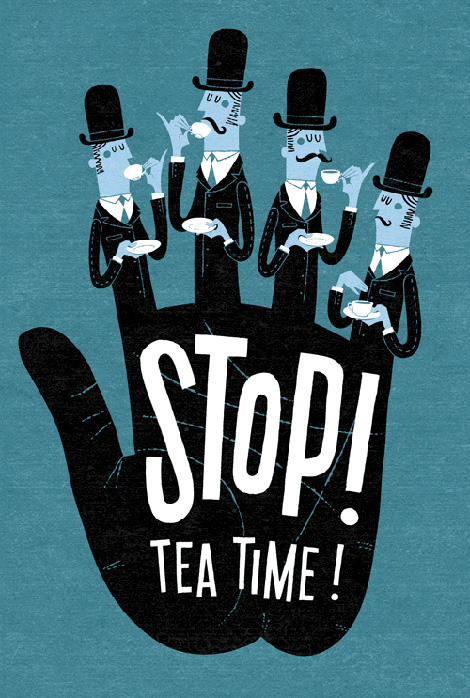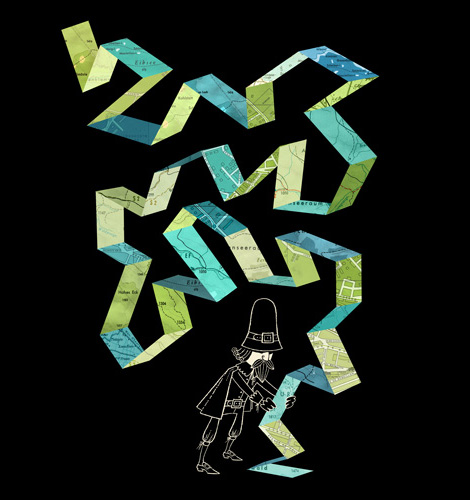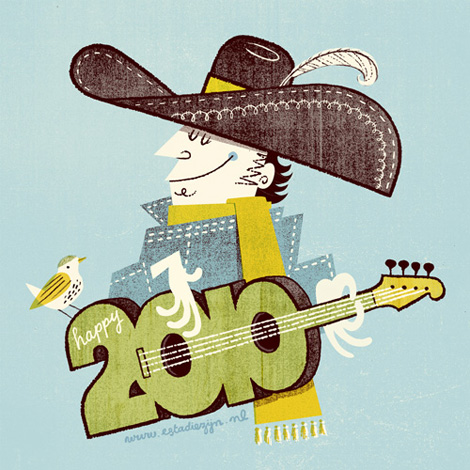 Esther has a nice collection of illustrations, many of which incorporate smiling people and objects, hand drawn lettering, and neat textures. To see more of her work, check out her website.
——————–
Also worth checking: Sol Linero illustration.
Not signed up for the Grain Edit RSS Feed yet? Give it a try. Its free and yummy.
——————–

Share on Facebook
01.06.10 in Found design by Grace Danico
Share on Facebook