Vintage Esquire Covers: 1953-1961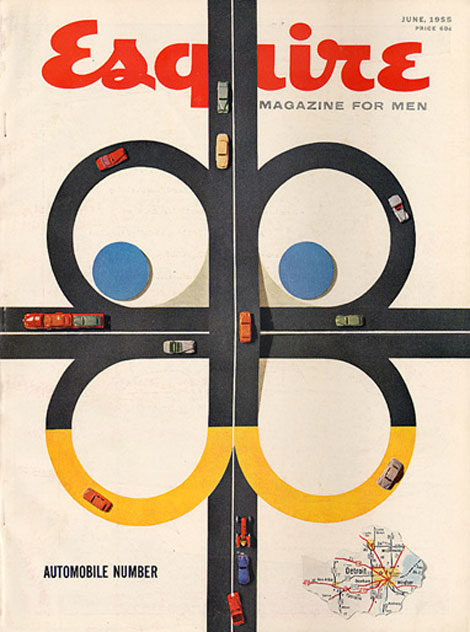 Over the highways and byways we go on the free and open road!
Esquire magazine's June 1955 issue playfully depicts a typical aerial view of a freeway using toy cars and colored paper. It's composition is simple and engaging, with its bright primary colors, windy roads, and cars on the move. I especially enjoy the smart and effortless integration of the magazine's mascot, Esky (designed by E. Simms Campbell), into the area within the highway and in the highway itself. The tiny map of the Motor City is a nice touch too!
Founded in 1933 by Chicago publisher David Smart and editor Arnold Gingrich, Esquire magazine has a rich design history, with Paul Rand as its art director from 1936-1941.
The covers featured today are primarily under the art direction of designer Henry Wolf, who was the magazine's art director from 1952-1958. Wolf's refined style left a sophisticated impression on the magazine's image. After his departure, he was replaced his assistant, Robert Benton, from 1958-1964.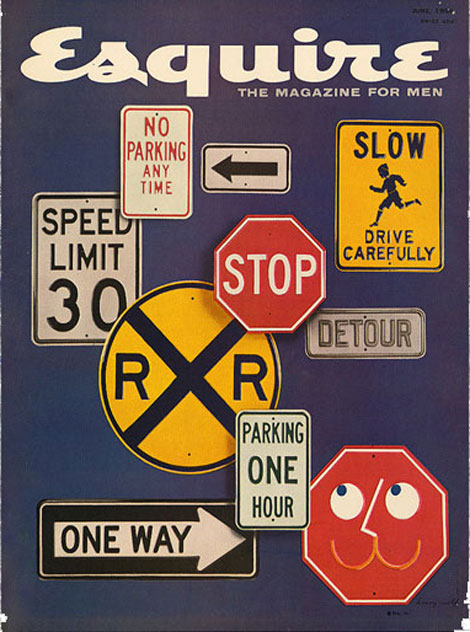 Esquire Magazine (June 1956)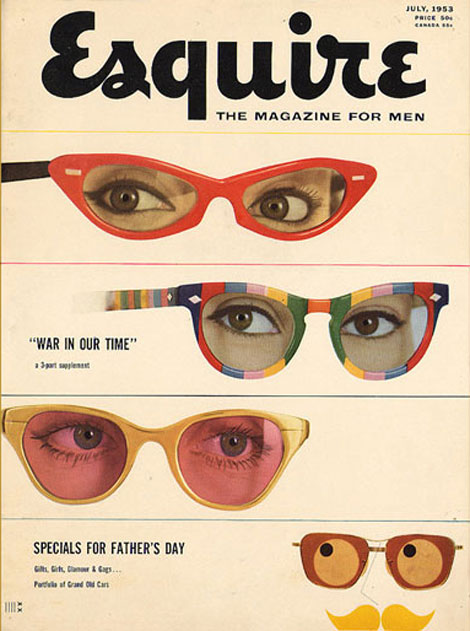 Esquire Magazine (July 1953)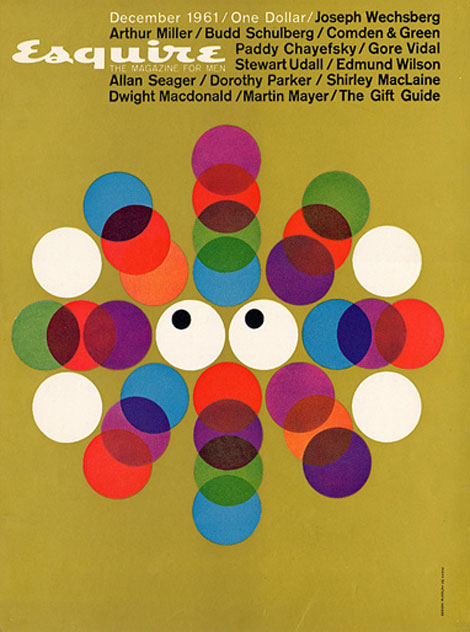 Esquire Magazine (December 1961)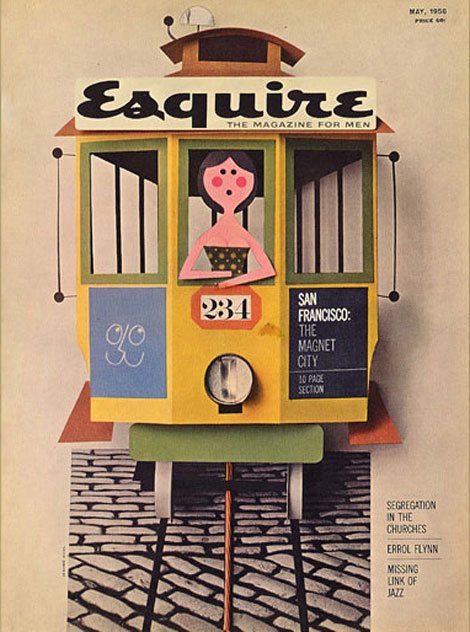 Esquire Magazine (May 1958)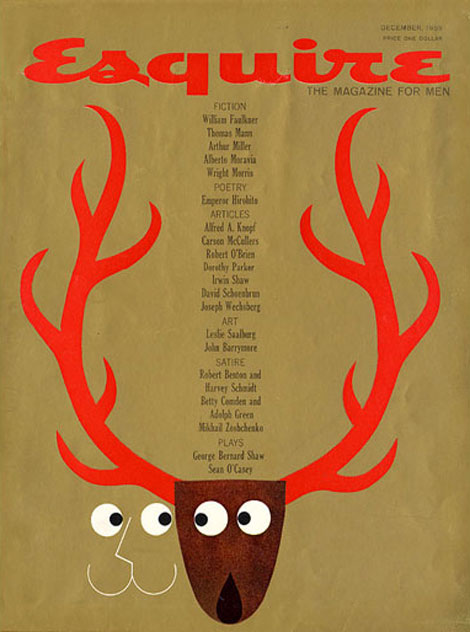 Esquire Magazine (December 1959)
Esquire has a full archive of its entire collection of magazine covers from 1933 to present on full view on their website. There, you can see the Esky's early antics. Definitely check it out, and don't forget to look at the neat covers by George Lois from 1962-1972!

Share on Facebook
Tags1950s, 1960s, graphic-design, Illustration, magazine covers, USA, vintage
09.23.09 in Found design by Grace Danico
Share on Facebook