Michael Fusco Design – Black Kids poster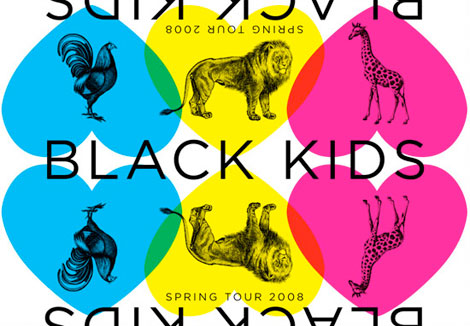 Process colors! Animal illustrations! The fantastic pop stylings of Black Kids! Michael Fusco and Co. did a great job of mixing the band's outgoing, addictive hooks with their literate lyrical side.
In addition to the posters, MFD can also handle your book cover, identity, CD packaging, and wedding invite needs.

Share on Facebook
Tagscontemporary, Designers, gig-posters, graphic-design, posters, silkscreen, USA
06.13.08 in Found design by Ethan
Share on Facebook