Artists For Education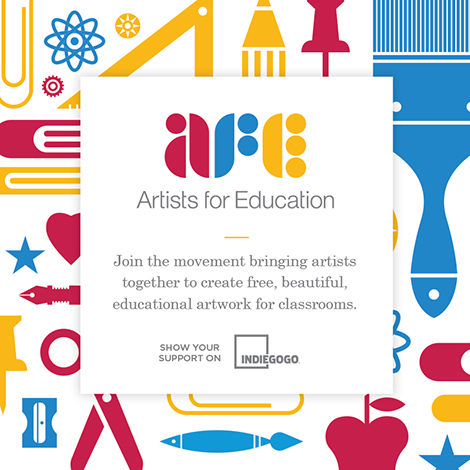 America's public schools are underfunded and teachers are often lacking essential tools to effectively do their job. To address this, Brad and Krystal Woodard of the design studio, Brave the Woods, created Artists For Education (AFE). The artist-led initiative aims to produce posters that educate and inspire students. To support these efforts, a fundraising campaign has been launched as well as an open call for designers to submit art. Submissions that are accepted will be available for teachers to download free of charge. In addition, giclée prints of the designs can be purchased, with a portion of profits benefiting educational programs. Participating artists include: Invisible Creature, Eight Hour Day, Mary Kate McDevitt, Justin Pervorse, Tuesday Bassen and many more.
To contribute to AFE, please visit their Indiegogo campaign.
Save
Save
Save
Save

Share on Facebook
12.21.16 in Found design by Sandy
Share on Facebook