Book Gems from the South of France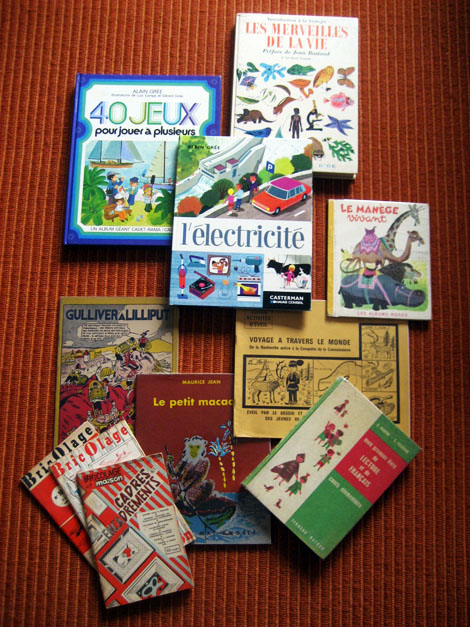 On a recent and most adventurous trip to the South of France, I had the pleasure of visiting the small village of Montolieu. Known as the "Village of Books," Montolieu has a grand array of artisans that specialize in book binding and printing as well as antiquarian bookstores specializing in everything from vintage periodicals and antiquities to comics, art and kids books.
Today's post will unearth some of my favorite finds from my trip, including books illustrated by J.P. Miller, Charley Harper, and Alain Gree.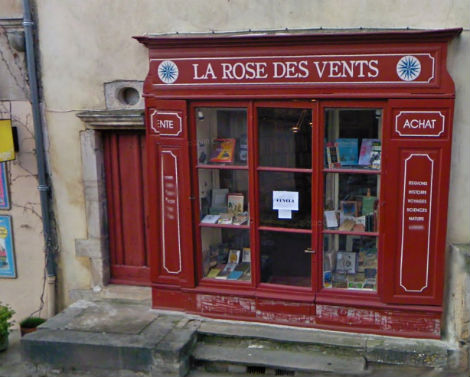 I went with a few other folks to Montolieu during the awkward hour of 11:30A, which is right before all shops close up for lunch. I was on a time crunch, and the first (and only) bookstore I visited was La Rose Des Vents, which translates to "The Compass" in English. The shop was fairly small and had two rooms, with regional and history books in the front and children's books in the back.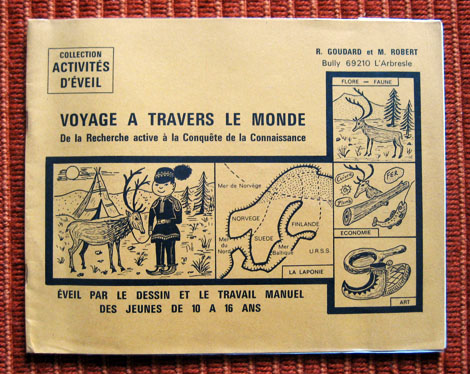 While there, I was able to find a few neat books, including a drawing book titled Voyage a Travers Le Monde (Journey Through the World), c. 1974. The book provides instructions on how to draw various cultures from around the world, not by any means accurately by the way.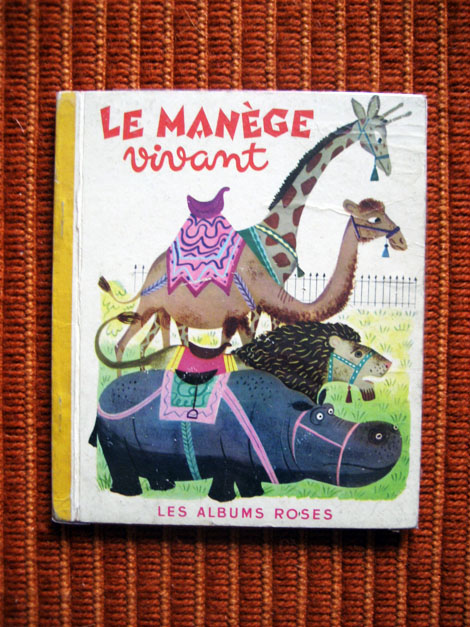 In addition to that book, I was able to find Le Manege Vivant (c. 1950), which is the French edition of The Marvelous Merry-Go-Round, written by Jane Werner and illustrated by J.P. Miller. I had not seen the book before, and the hippo alone on the cover  was enough reason to hold onto it! Upon opening the book, I was pleased to see so many whimsical and colorful illustrations, trademark of Miller's style.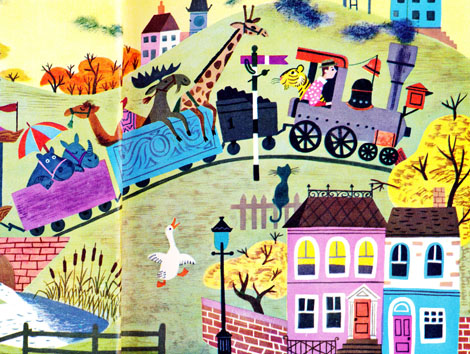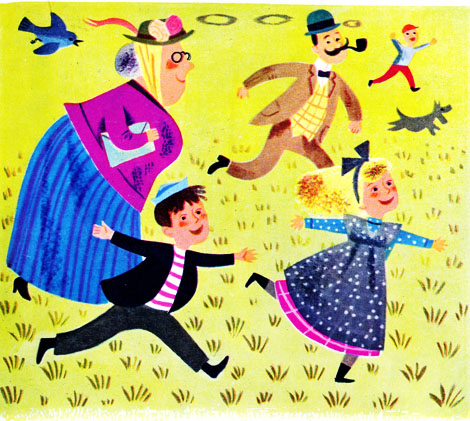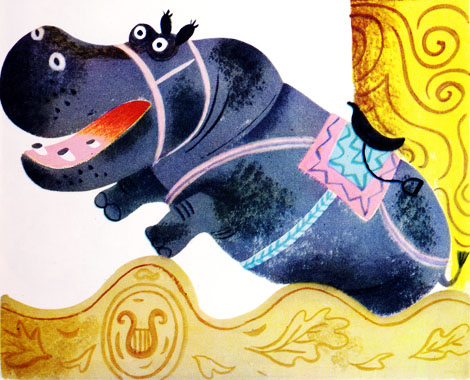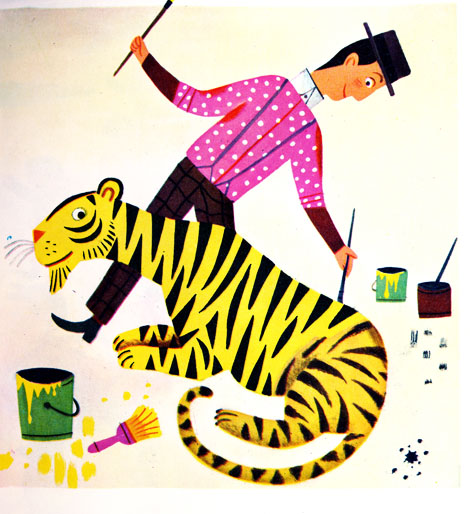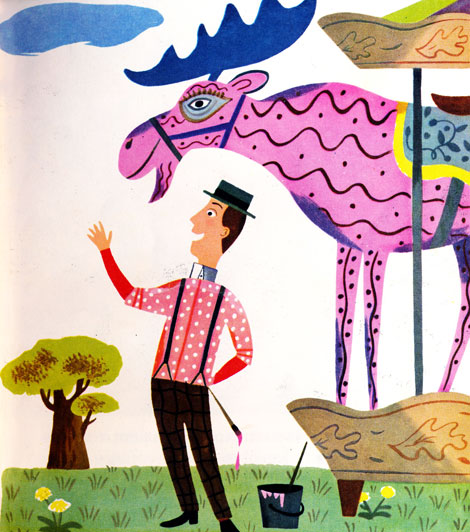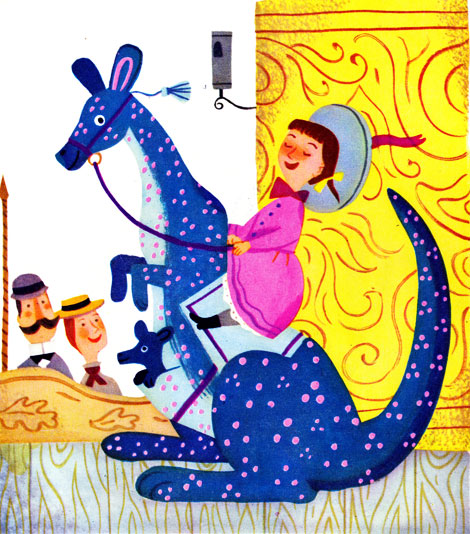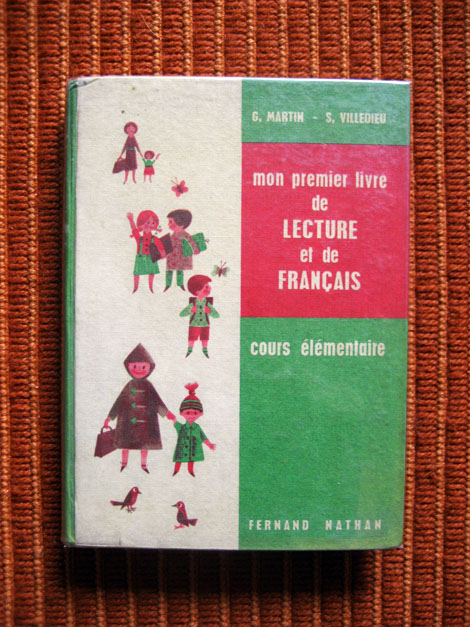 The final book I found in the shop was Mon Premier Lecture et de Francais (c. 1962) – a French school book featuring a variety of stories. The illustrations in the book are quite sweet and often times funny, and done so in such a neat style that I just had to have it.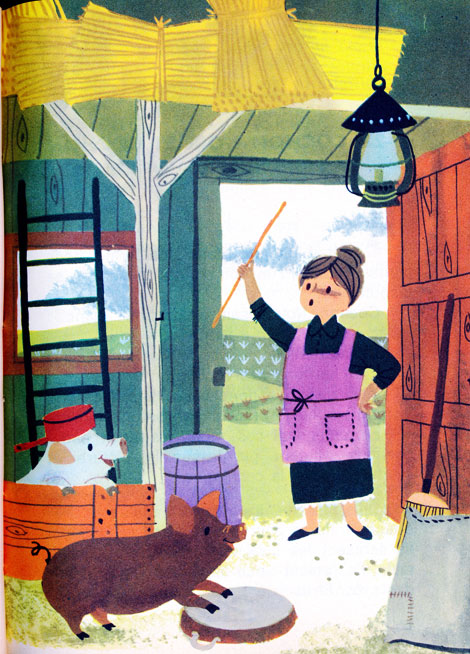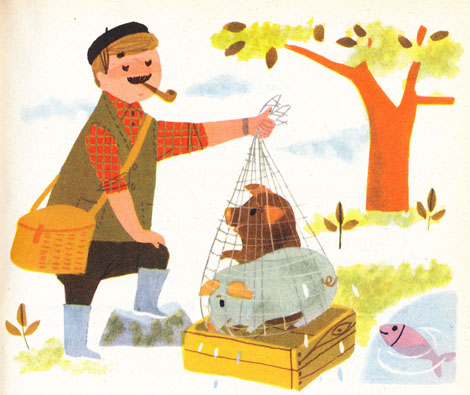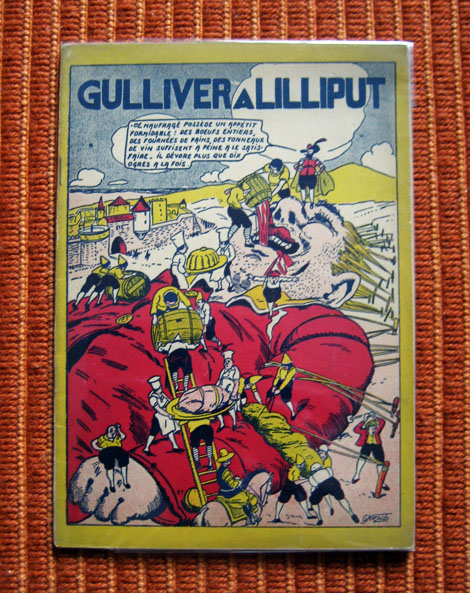 When I arrived to the register to pay for my three new finds, the shopkeeper noticed my interest in children's books and asked if I wanted to see more. As a collector, I enthusiastically said "OUI! OUI!" We then walked out of the shop, and I followed her down the street to her stock area. There, we climbed up a narrow flight of stairs, and she led me to the back corner which was filled with shelves upon shelves of children's books. I was in book heaven!
There, I found this awesome comic titled Gulliver a Lilliput. The cover simply blew my mind, and its delicate pages were printed in two-colors and had fun little panels from the story of Gulliver's Travels. As I continued rummaging through the stacks, I stumbled upon a huge find for me…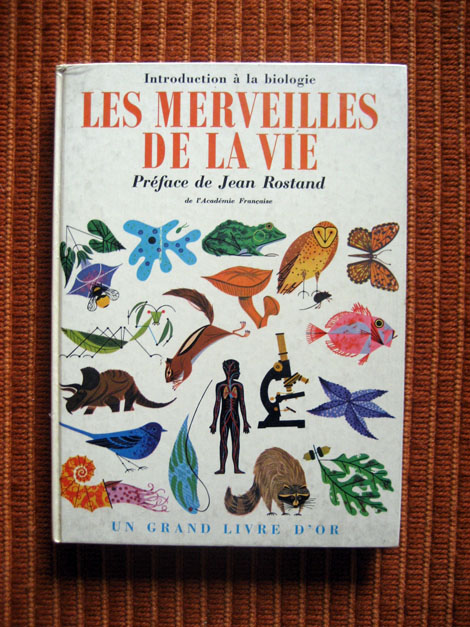 I couldn't believe my eyes when I saw it…Les Merveilles de la Vie (c. 1961) by Jean Rostand, with illustrations by none other than my favorite Charley Harper! This was the French edition of Giant Golden Book of Biology: An Introduction to the Science of Life. I felt like I died and gone to heaven when I found this book! Simply beautiful, the illustrations speak for themselves.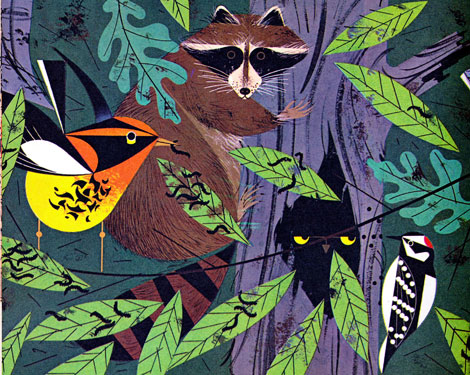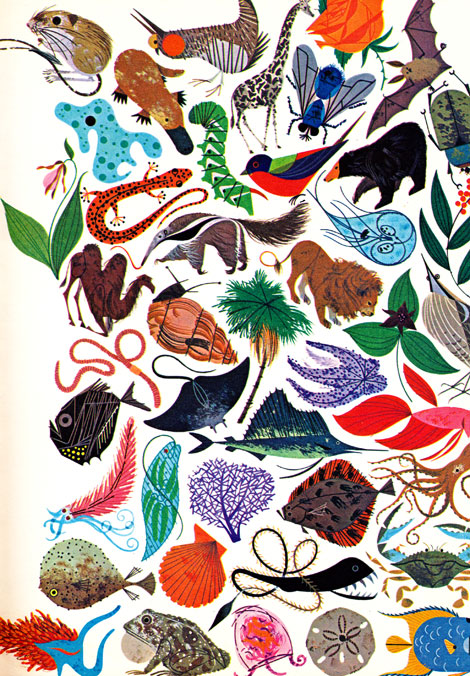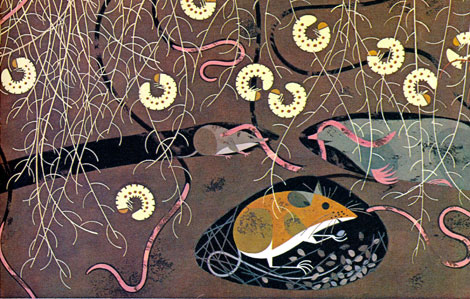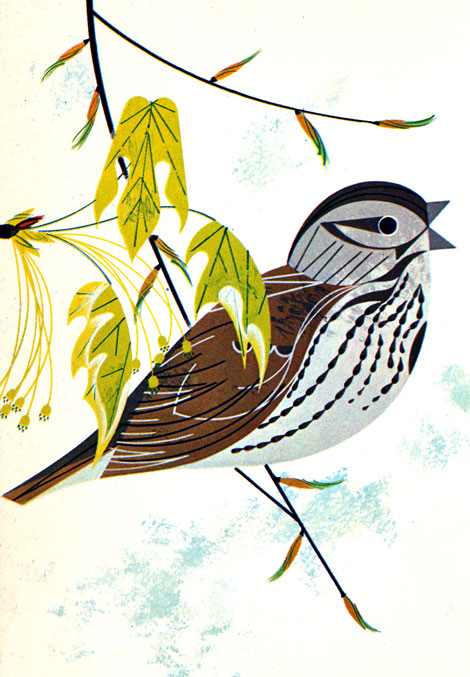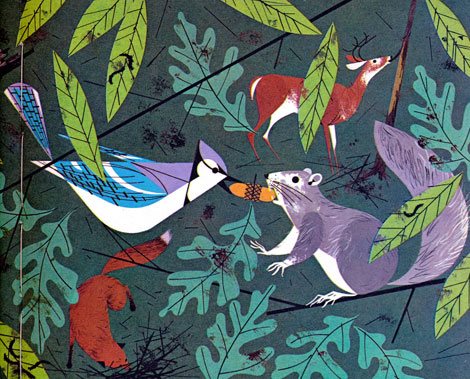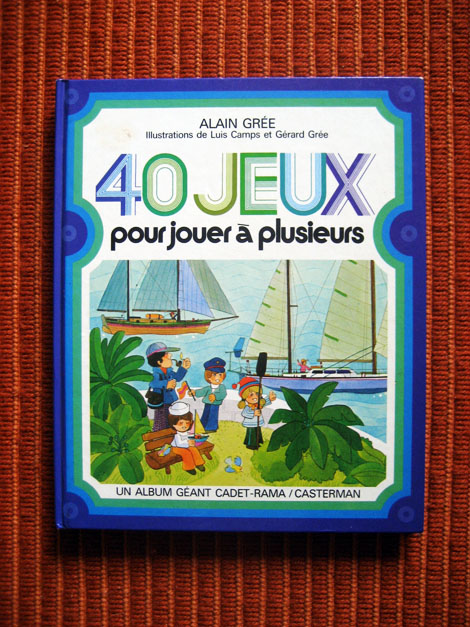 Before leaving the stock area, I had to ask the shopkeeper if she had any books illustrated by Alain Gree. She had a few, including L'electricite and this later book titled 40 Jeux Pour Jouer a Plusieurs (c. 1978) written by Alain Gree and illustrated by Luis Camps and Gerard Gree (Alain's brother). Filled with colorful games and illustrations, this book was really fun to look at with all of its detailed illustrations. Included in the book were pages of game pieces that could be cut and used to play the multitude of games included in the book.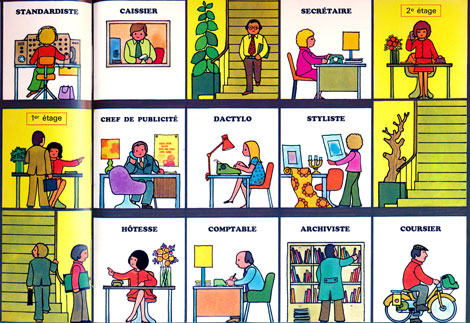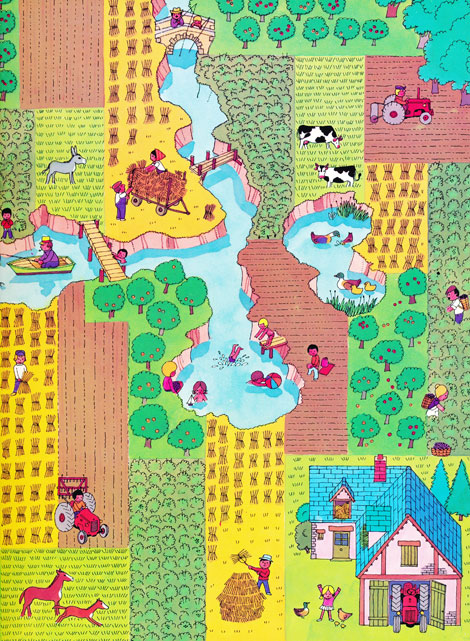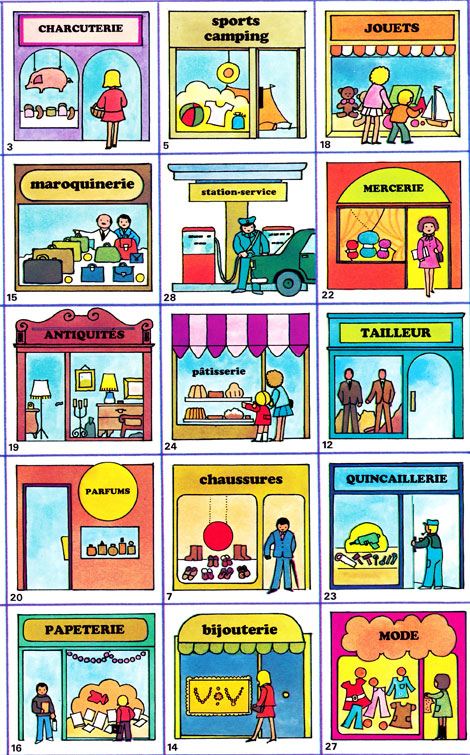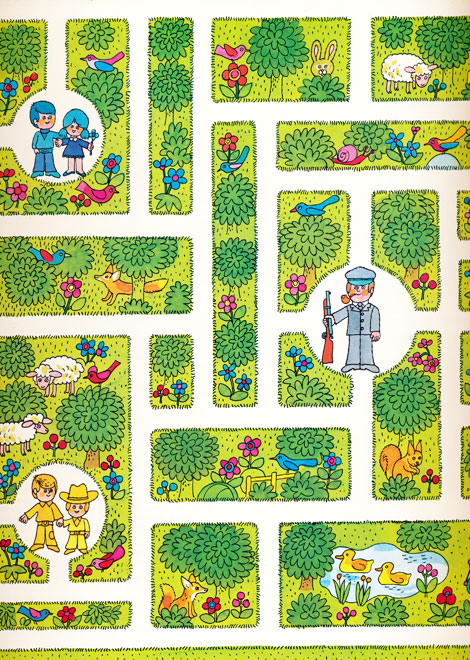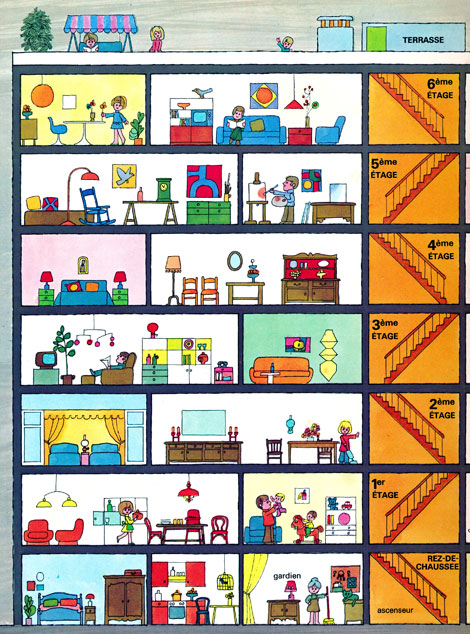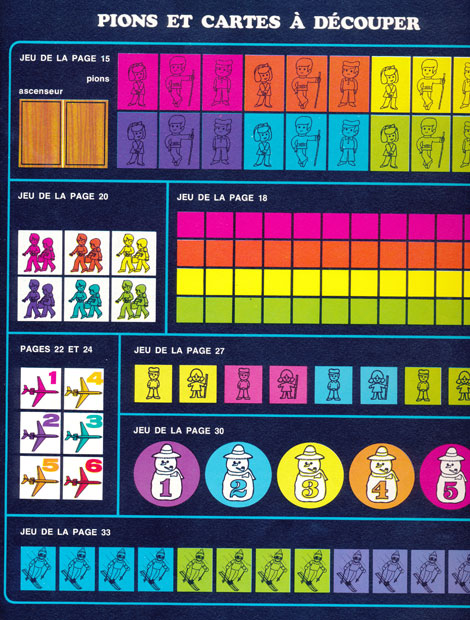 My trip to Montolieu was a big success. I made it out with a bevy of books that would be hard to find elsewhere, perfect mementos from my trip to France. If you happen to find yourself in the South of France, I highly recommend visiting Montolieu.
—–
Also for your viewing pleasure:
Charley Harper: Illustrations for Ford Times
Adrian Johnson Interview
Like what you see?
Sign up for our Grain Edit RSS feed. It's free and yummy!

Share on Facebook
Tags1950s, 1960s, 1970s, Alain Gree, Charley-Harper, Illustration, J.P. Miller, kids-books, out-of-print, vintage
07.08.11 in Off Our Bookshelves by Grace Danico
Share on Facebook