Paper Punk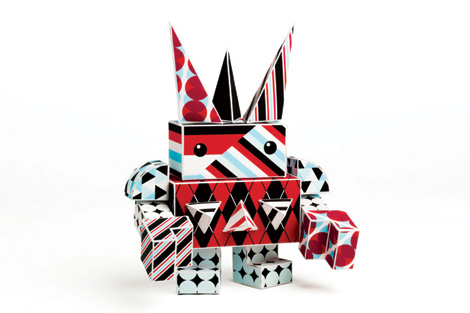 Paper Punk is a startup company that's equal part hands-on toy, art piece and educational tool. Founded by Grace Hawthorne (ReadyMade magazine co-founder), Paper Punk is the result of her many years engaging people with design and encouraging them to create with their hands.
Punks are constructed out of foldable, brightly colored die-cut paper blocks — each kit comes with stickers and instructions for building and customizing your robot, dog, or car. I love the built-in ability to remix and customize your own creations. The systems uses simple shapes and a variety of patterns allowing you to build a wholly unique creation.
I had the wonderful opportunity to be involved with Paper Punk as a designer early in its inception. It was exciting to work on a project with such a clear mission, and to adhere so closely to those goals throughout the project. The project has taken to Kickstarter to seek funding for the initial round of printing. The support been expectedly strong — now is a great time to get in on this exciting project.
Check out the Paper Punk Kickstarter page.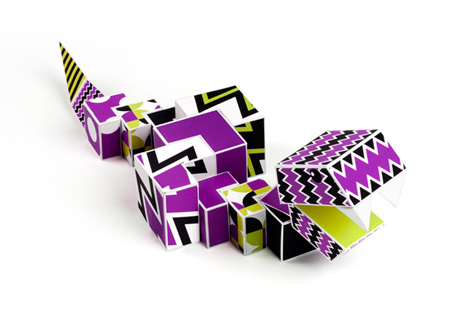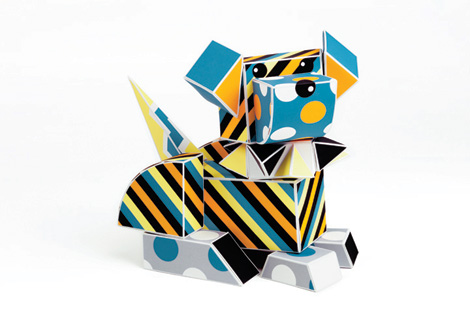 Not signed up for the Grain Edit RSS Feed yet? Give it a try. Its free and yummy.

Share on Facebook
TagsDesign, startup, toy-design
06.22.11 in Designers, Found design by Ethan
Share on Facebook