Sparrow v. Swallow / Phillip Fivel Nessen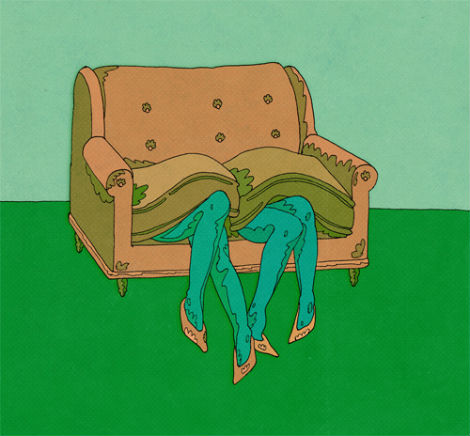 Check out the gams on that couch! Phillip Fivel Nessen, also known as Sparrow v. Swallow,  is a Brooklyn based illustrator with a flair for abstracted forms and thoughtful color palettes. Reminiscent of early work by Push Pin Studios and Milton Glaser, Phillip's illustrations are conceptually thought provoking, smart, and often humorous.
A man of many hats, Phillip also specializes in interactive and print design as well as awesome typography. He even recently wrote, produced, and designed the EP for Harlem based band Beautiful Flag, which I can't stop listening to. To see more of his work, visit his site. Be sure to also follow his escapades on Twitter.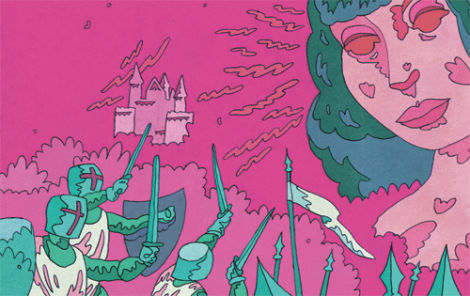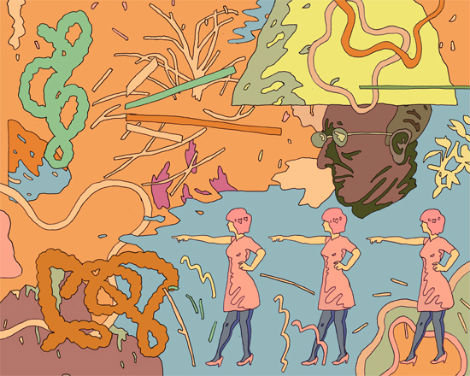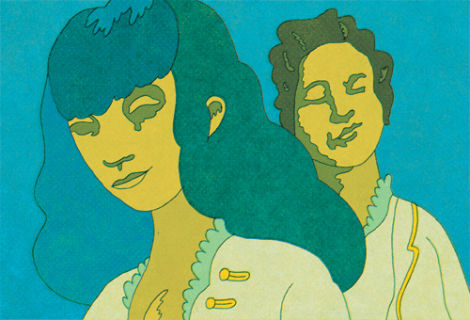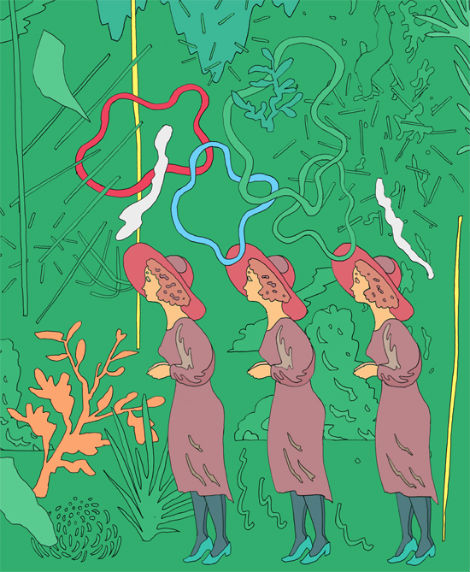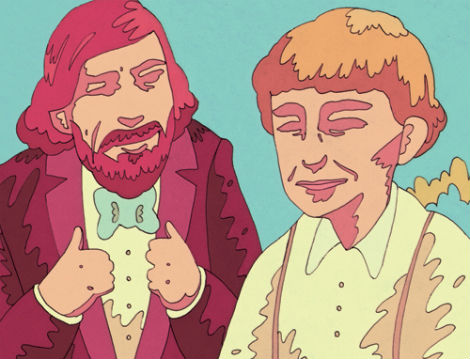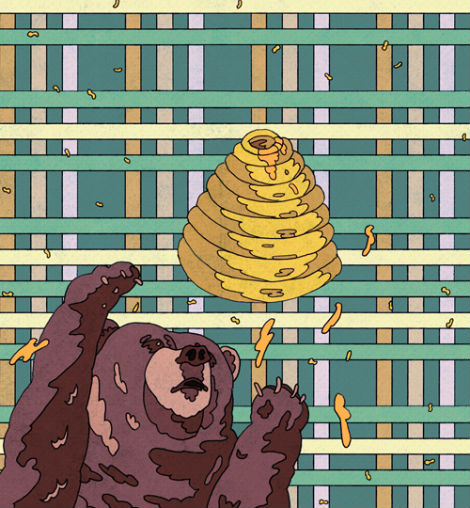 —–
For your viewing pleasure: Miguel Calatayud: 70s Comic Book Illustration
Not signed up for the Grain Edit RSS Feed yet? Give it a try. Its free and yummy.
—–

Share on Facebook
Tagscontemporary, Illustration, USA
10.14.10 in Found design by Grace Danico
Share on Facebook