Toru Fukuda Illustration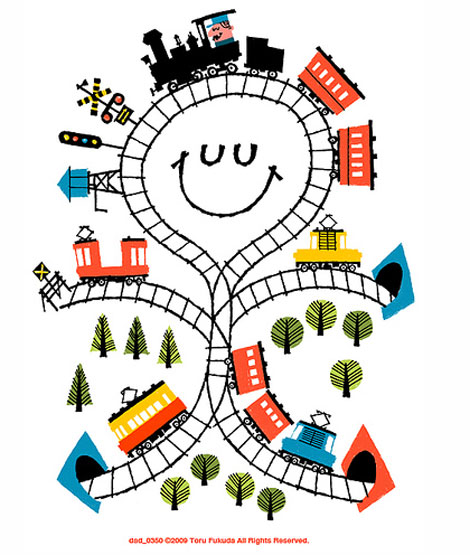 C'mon ride the train & ride it! Toot! Toot!
This cheerful train track is created by Tokyo based illustrator and character designer, Toru Fukuda. He runs a delightful website titled Drawing Wonder, where he illustrates whimsical cartoons inspired from the 1960s and 1970s.
This particular illustration depicts unhitched trains, alternate tunnels, a nice water tower, even a free wheelin' mustached conductor! Using multiple hand drawn layers, bright primary colors and thick lines, Toru successfully channels his inner Ed Emberley. Who's up for a ride to Happyville?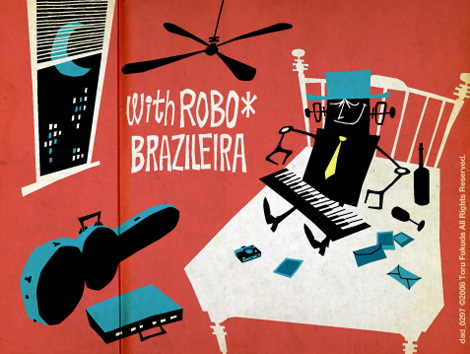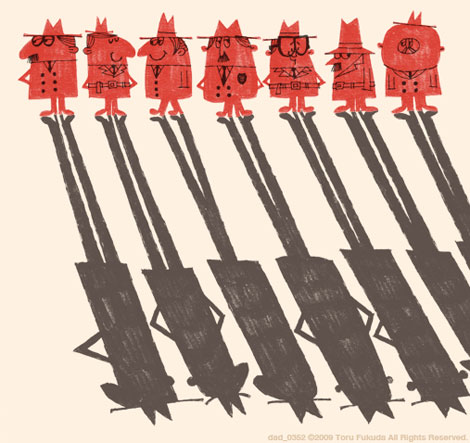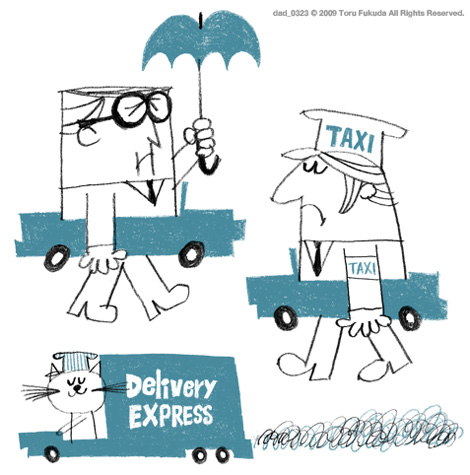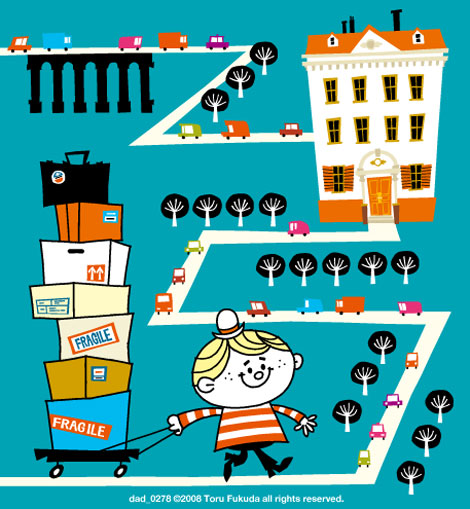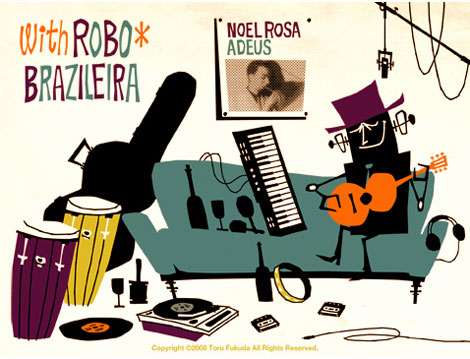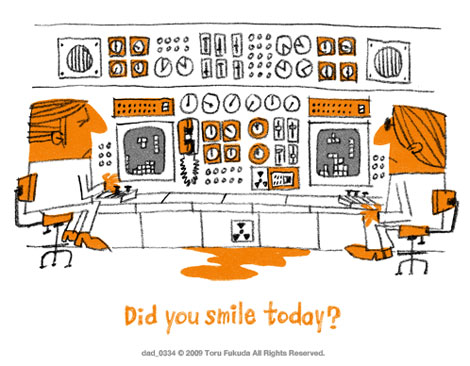 Don't frown! Check out Toru's website and flickr to find more jolly illustrations.

Share on Facebook
Tagscontemporary, Illustration, japan
09.09.09 in Found design by Grace Danico
Share on Facebook