grain edit goes to Portland!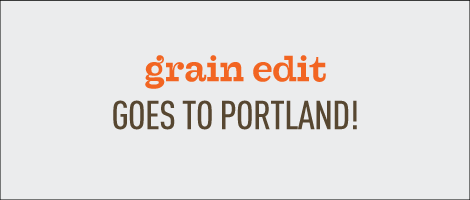 For the last week or so your trusty Grain Edit crew have been in the sunny city of Portland, Oregon. This city is great — the weather is perfect, the people are nice, and the design is spectacular.
A few of the highlights so far include the 12 hour drive up, hanging out with some amazing designers, Portland's vast food cart cuisine, waffle sandwiches, vintage video games, and much more.
This Sunday we'll be making the long trek back to the Bay Area. Be on the lookout for lots of fun goodies from our week long trip here.

Share on Facebook
Share on Facebook