Upcoming & Ongoing events
CHARLES HARPER EXHIBITION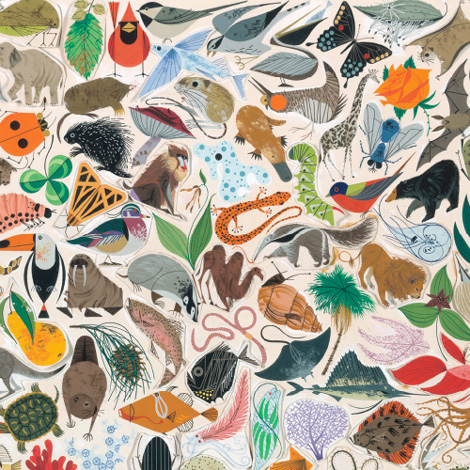 Charley Harper fans rejoice! The Public Trust is currently running an exhibition of Mr. Harper's works throughout April. That massive Charley Harper book is amazing, but man, wouldn't it be great to see the actual paintings in person? If you're in the Dallas, TX area and happen to go, let us know how it is!
Thanks to James for passing this along!
————————————
THE PRACTICE SESSIONS APRIL 2 – 4 2009

The Practice Sessions is a workshop and panel discussion by Antonio Carusone, Frank Chimero, Duane King and Matt Owens taking place at the National Student Show & Conference in Dallas, Texas. The Practice Sessions was created by Thinking for a Living, an ever-growing platform dedicated to the concept of open source design education. Through a network of topic specific design sites with a focus on education and resources, we share our thoughts, inspirations, critical analysis, design histories and individual experiences relating to a career in design.
5th ANNUAL NATIONAL STUDENT SHOW AND CONFERENCE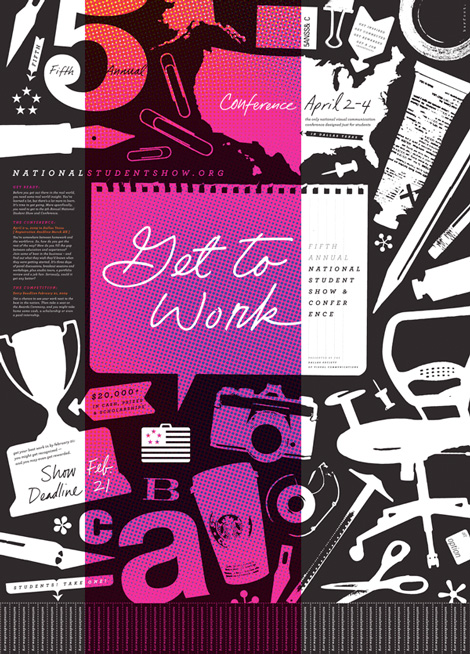 You're somewhere between homework and the workforce. So, how do you get the rest of the way? How do you fill the gap between education and experience? Join some of the best in the business and find out what they wish they'd known when they were getting started.
All college-level designers, art directors, illustrators, phototgragraphers, and even writers are invited to submit their finest work and compete with visual communications students from around the country. Entries in 22 categories (plus six Scholarship Categories) will be judged by an esteemed panel of nationally acclaimed creatives.
The entry deadline is February 25, 2009.
The Conference spans three days (April 2-4, 2009) starting with Studio Tours on Thursday and kicking off on Friday with a schedule that is chock-full of speakers, breakout sessions, a job fair and portfolio review, roundtable discussions with real working professionals and a ton of free stuff. The Conference is also where the winning entries to the National Student Show will be on display and the Awards Show is where Scholarship winners and Best of Show winners will be announced.
The Conference registration deadline is March 27, 2009.

Share on Facebook
Tagscontemporary, Events, exhibitions, lectures, USA
Share on Facebook