Airside 2009 Calendar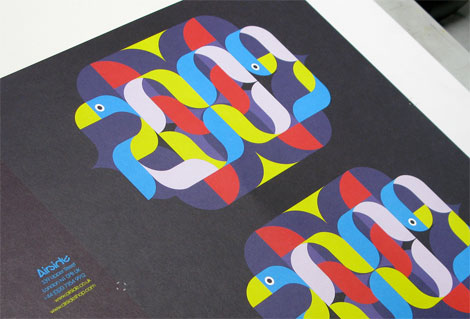 My #1 resolution for 2009 was to post a new 2009 calendar. Thank you to Airside for making it happen! Their sweet type-befriends-bird '09 calendar is a real beauty. I love how each month is displayed and presented. It includes 27 illustrations, and is printed on recycled paper made from 100% post-consumer waste using bio-vegetable-oil-based inks. Not too shabby.
Order it! Airside blog! Airside!
Via Ilike.

Share on Facebook
01.16.09 in Found design by Ethan
Share on Facebook