Gavin Potenza / The Stamps of the World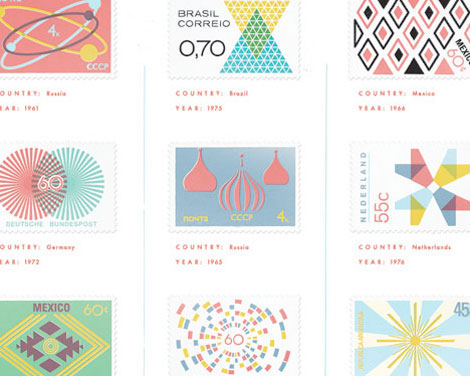 Gavin Potenza, aka the Portland Stamp Champ, has some recent and awesome stamp activity going on. Awhile back we posted on his Homage to the Stamp, and now he has something new entitled A Field Guide To: The Stamps of the World. Commissioned by Tiny Showcase, this print takes inspiration from the cultures of various countries (including old favorites such as Brazil, Canada, France, and Mexico), and assembles them in a lovely 21″ x 29″ print.
In addition to this, Gavin's Homage to the Stamp was available as a letterpress print. (But is now sold-out, sadly.)
See more info, or purchase Stamps of the World for yourself or for your loved ones or for me.

Share on Facebook
11.21.08 in Found design by Ethan
Share on Facebook