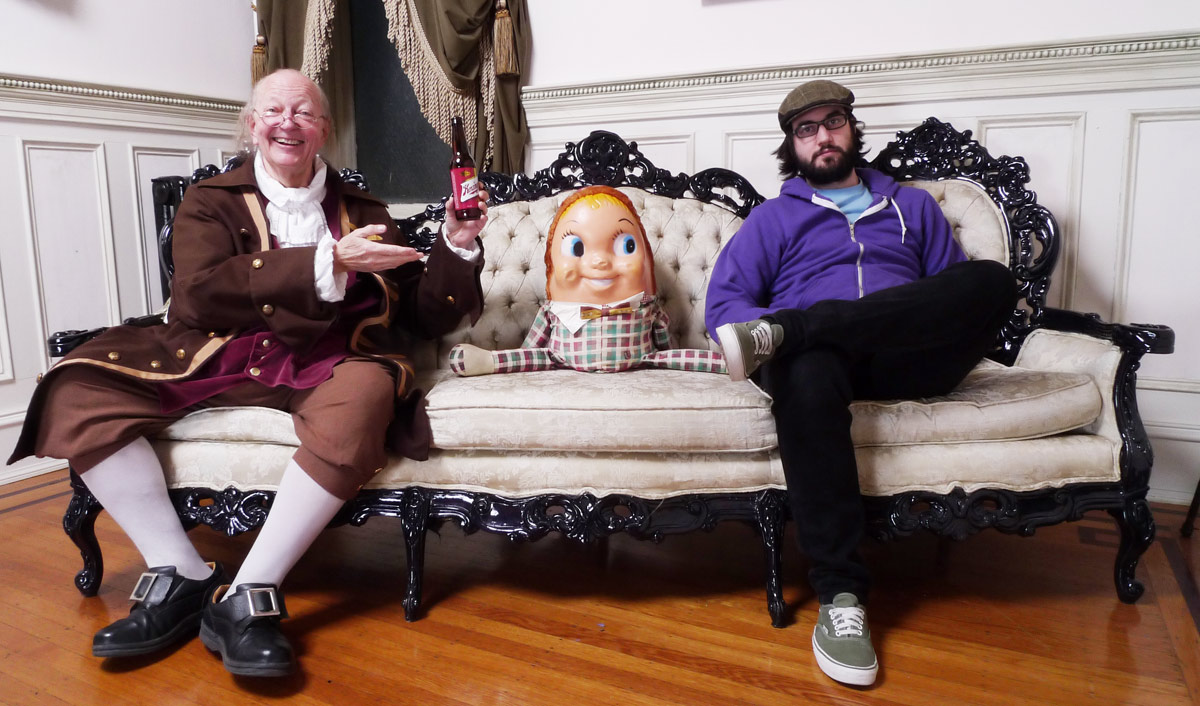 (Photo credit: Adam Wallacavage)
The next addition to the Grain Edit interview series takes us to Philadelphia: City of Brotherly Love, home of founding father Ben Franklin and the Liberty Bell, and double agent Tim Gough. A man of mystery, by day, Tim works as the Art Director for the Philadelphia Weekly. By night, he emerges from the cheese steak littered streets of Philly to do one thing: rid the world of dull illustrations.
Tim successfully melds images of spies and monstrous creatures with bursts of color, densely clustered patterns and rough textures, creating dynamically rich works. In this interview, he discusses his hometown and background, perplexing experiences after college, influences, and his creative process.
And now to reveal the enigma…

Share on Facebook
04.08.09 | Grace Danico | Features |
33 comments
Share on Facebook