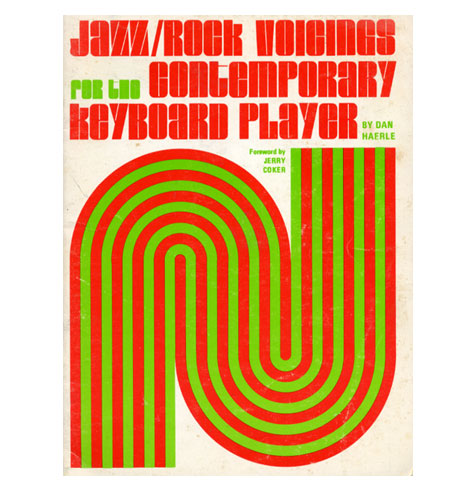 (t) Jazz/ Rock voicings for the contemporary keyboard player c1974
(b) Jazz Improvisation for keyboard players c1978
I picked up these two books over the weekend. They are part of an instructional jazz book series produced in the 1970s for Studio publications and recordings. I'm not sure who responsible for the cover design but, I like how he limited it to a few simple shapes and the type. Both books are written by Dan Haerle, but there are others in the series by Rufus Reid and Ramon Ricker.

Share on Facebook