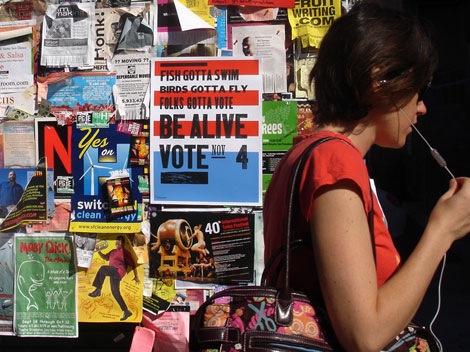 Actual downloaded print proudly displaying itself in its native Berkeley habitat
Tomorrow partners put together these posters for the upcoming election. The posters are each limited editions, printed in three colors, 18″ x 24″ and are priced at $20. Also available are 8 1/2″ x 11″ and 11″x 17″ versions that can be downloaded for free. Print up a bunch to post around town!
Both posters can be purchased or downloaded for free here.
Get ready to vote!

Share on Facebook