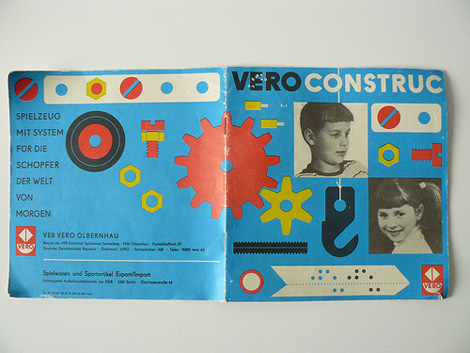 Vero Construc toy construction kit -1975
Nuts, bolts, and sprockets! These are the makings of fine toys, as well as these awesome vintage booklets!
Created for the East German toy company Vero in 1975, these colorful booklets itemize all of the pieces included in the "Construc" construction kit and instructs children in building a stop light. The back cover reads, "Toys With System for the Creators of Tomorrow's World." How inspiring!

Share on Facebook