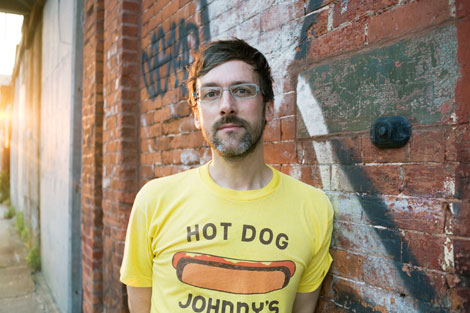 (Photo by Anna Wolf)
Let's travel to the boogie down borough of Brooklyn, New York — home to the colossal rides and hot dogs at Coney Island, the beautiful Central Library, and one of my favorite illustrators Jim Datz.
For those who are in the know, Jim goes by the moniker Neither Fish Nor Fowl. His work is reminiscent of olden times, with images of sailors, explorers, keystone cops, and mustached men in bowler caps.
In this interview, he discusses his transition from architecture to illustration, dapper gents and hippies, his creative process, and reveals something that most folks don't know about him.
Let's dive right in, shall we?

Share on Facebook