October 02, 2009
Said the Computer to the Specialist
Posted in: Found design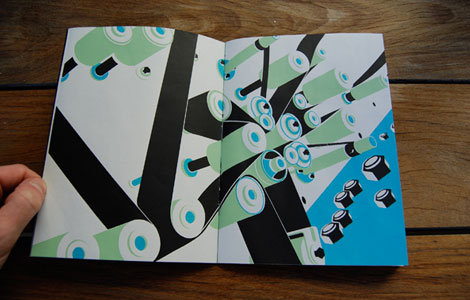 A while back we posted the first issue of Nobrow's fabulous illustration zine, Gods & Monsters. Said the Computer to the Specialist continues in the Nobrow screenprinted zine tradition, with this conceptually dark body of work from Tom Rowe.
In this 5 color, limited edition run, Tom depicts recording and computer equipment in stark, austere settings. The colors and printing really help in giving the work a cold, mechanical feel.
Check out Nobrow Press, and buy the book here.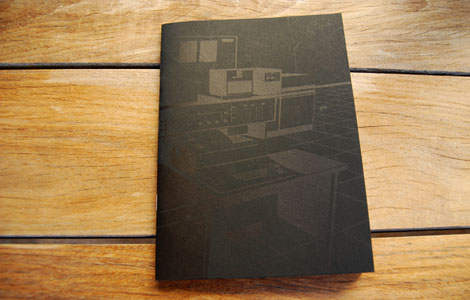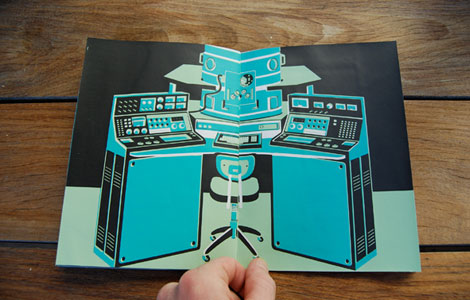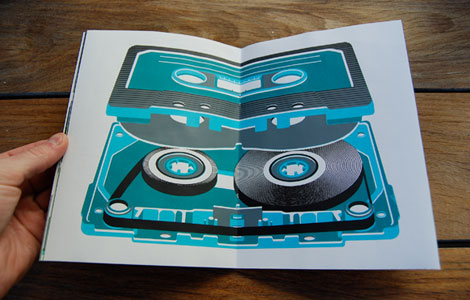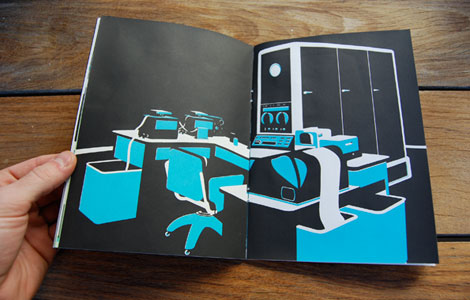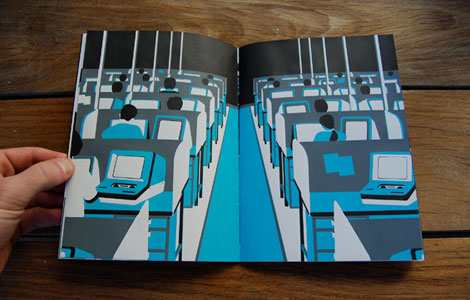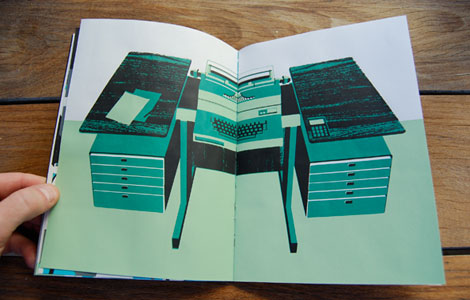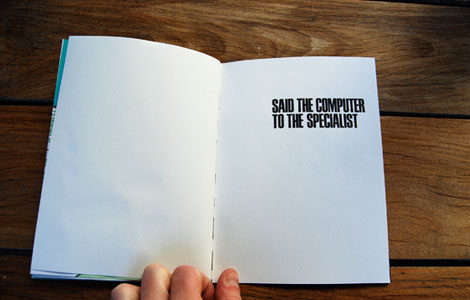 ---
Return to: Said the Computer to the Specialist