Janine Rewell: Graphic Design & Illustration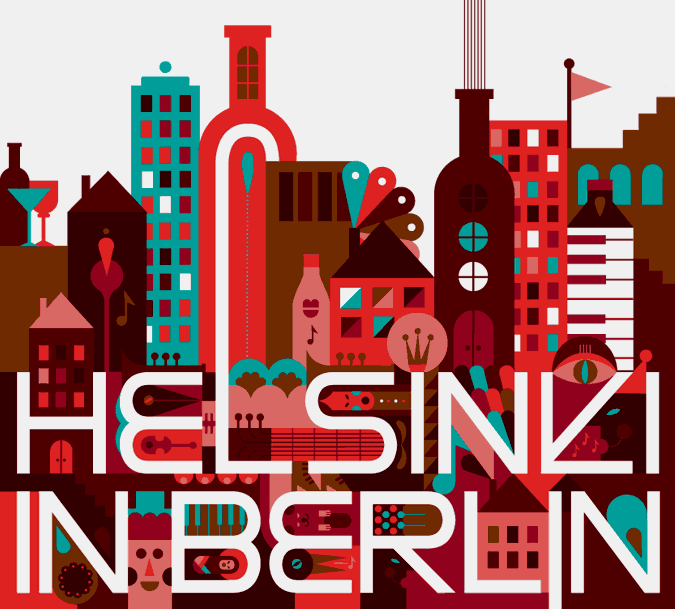 Finnish designer and illustrator, Janine Rewell, has a wonderful way of fusing colorful detailed illustrations with clean, simple type. There are surprises in every corner of her work, this piece being no exception.
Created for the Helsinki in Berlin music festival in 2008, we see a lot of musical imagery, with guitars, flutes, and keyboards hiding throughout the illustration. I especially like that there are even tinier images playfully hiding within the text. It reminds me of playing "Hidden Picture" while reading old Highlights magazines at the Dentist's office as a kid. I also enjoy Rewell's use of wine bottle and martini glass buildings. Although densely clustered, her composition is right on, implying ""We're gonna drink, listen to good tunes, and have fun!" Wahoo!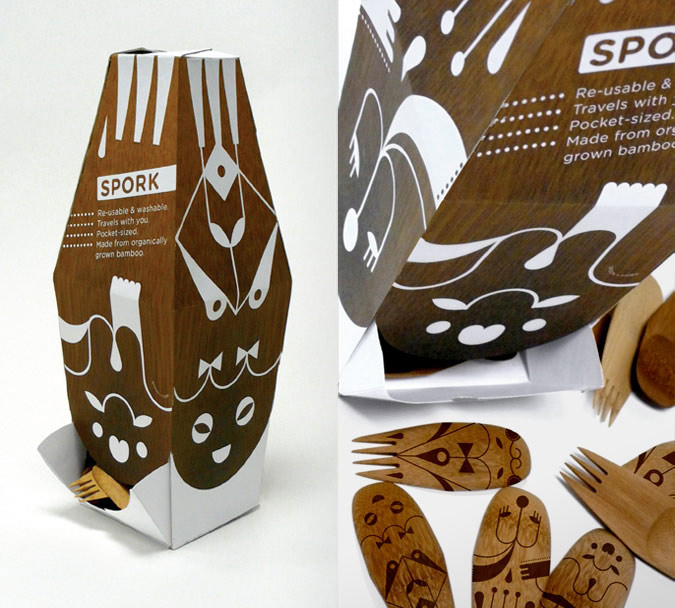 Here's another fun project: sustainable, pocket sized bamboo SPORKS! Who knew the dull second-rate plastic spork could be transformed to be a first class hero of design? I really dig the shape of the package, as well as Rewell's cheerfully ornate, but simple, designs on both the package and individual sporks.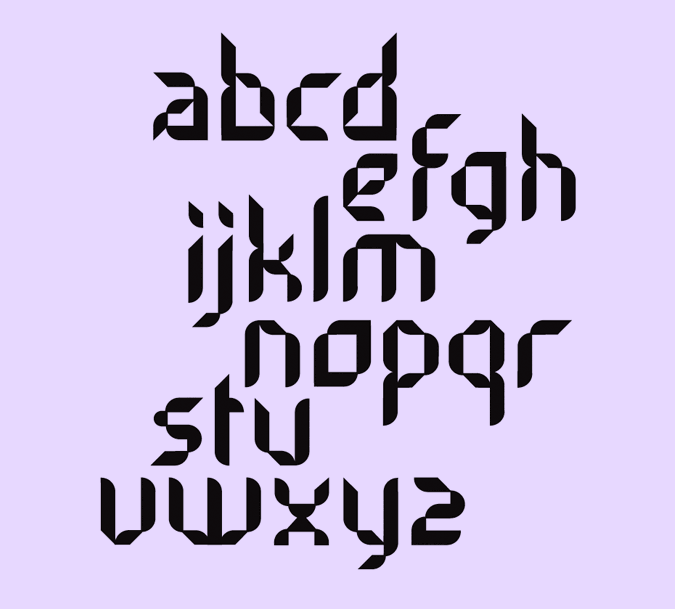 Geometry plays a major role in Rewell's work, and we see this in her experimental typeface.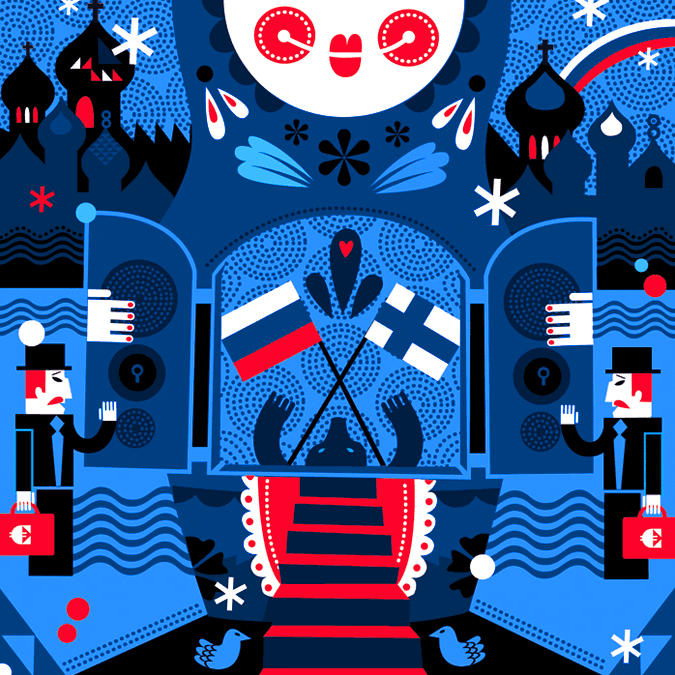 All in all, Rewell's work is utterly whimsical and absurdly entertaining. Check out more of her work on her website, janinerewell.com.

Share on Facebook
04.15.09 in Found design by Grace Danico
Share on Facebook